Prepare for Spring Showers with our New Range!
---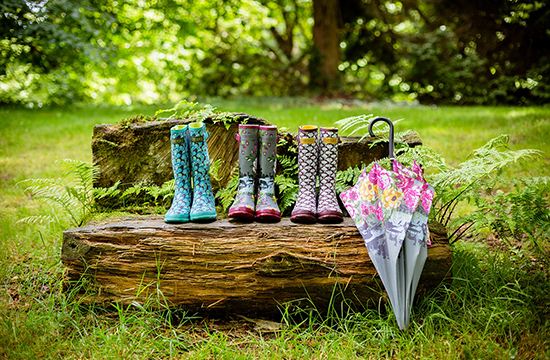 We're excited this week, as our new range of accessories and outdoor wear has arrived – and just in time for spring! As we all know, spring can often turn into one long April shower, so this year we're well prepared with our brand new raincoats, umbrellas, wellies and bags, all available in stylish designs.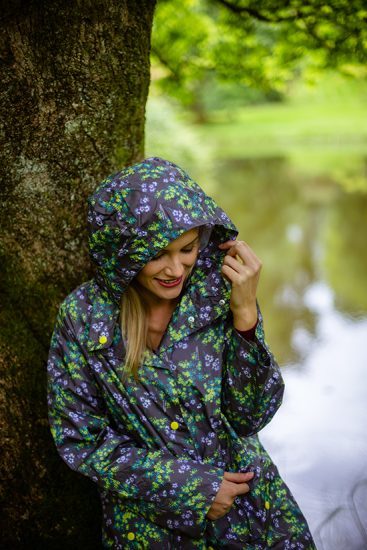 Our new raincoats are cut to be a generous fit, making them suitable to wear over the top of other outerwear. We always want to make sure that our products are super-practical, so we've added a handy carry pouch to this raincoat – you can just fold up the raincoat and carry it to the shops or on days out. It's always there when you need it!
Pictured is the pretty "Sweet Nothings" design – an exclusive ditsy floral pattern with co-ordinating yellow poppers.
Find out more about our "Sweet Nothings" Raincoats.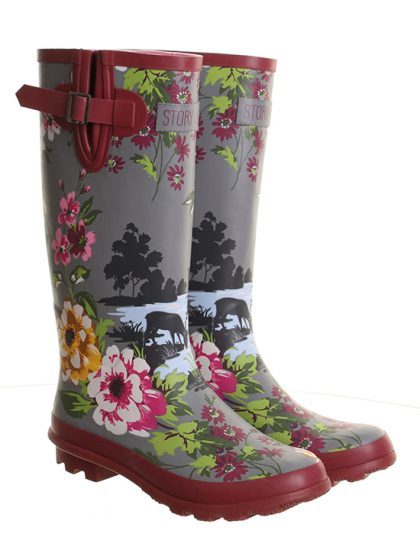 For anyone who still loves to go on country rambles no matter what the weather may be doing, we think these beautifully patterned wellington boots will be just the ticket. With a lovely floral design, our "Wherever I Wander" wellies wipe clean with a damp cloth.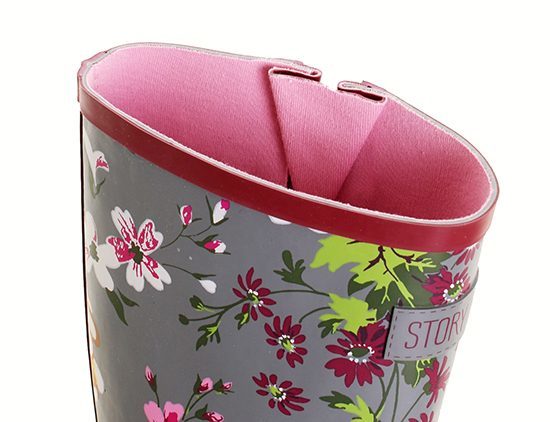 They're also really comfy – with an adjustable width at the calf thanks to a handy buckle.
Find out more about our "Wherever I Wander" Wellingtons.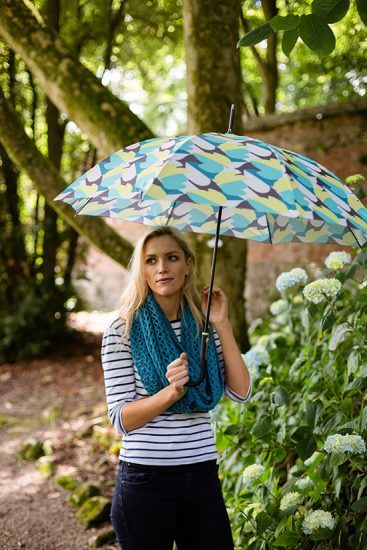 Why not co-ordinate with a matching umbrella? Or you can choose from one of our two other stunning designs. These sturdy walking umbrellas are the ideal way to remain stylish while walking the dog, and will brighten up the dullest of days.
In gorgeous shades of turquoise and deep blue, the "Breezy Days" umbrella is our favourite.
Find out more about our "Breezy Days" Umbrellas.
If, like us, your mood is really lifted by a lovely floral pattern, then our new range should hopefully give you lots of inspiration. Happy shopping!