Fiction Sneak Peek: May 5, 2018 Issue
---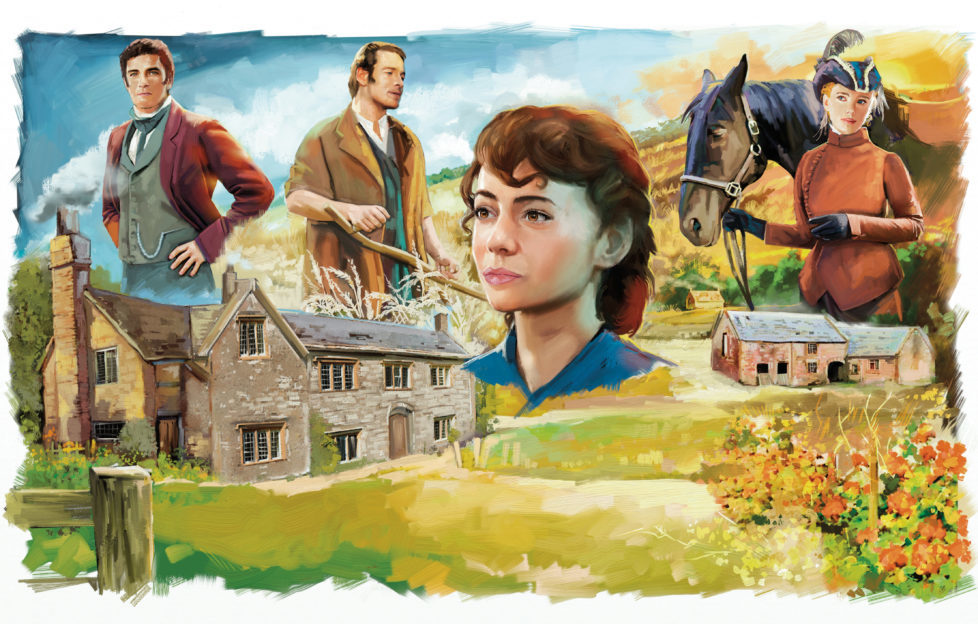 Illustration: Sailesh Thakrar
Tuesday means Sneak Peek here at the "Friend", and Shirley is ready to thrill you with our fiction!
A new serial begins this week, a rural mystery set in 1870s Cheshire. About The Hollow Ground is by Pamela Kavanagh, who tells us more about it as my Writer of the Week. Illustration by Sailesh Thakrar.
Josephine Allen's All Change At Dawson's Dairies continues, of course, and Allison has a proposition for Gareth. Illustration by Mandy Dixon.
Series
Love is in the air in Busy Bees by Della Galton, but who for?
And on Riverside it's mystery in the air with George at the centre of it all. You can't miss our weekly soap by Glenda Young.
Short stories
Pamela Kavanagh's been busy! We're opening the issue with another of her stories, this one Dressing The Well. Sybil's new to married life, new to the village and its traditions. New to worrying about her husband working all hours…Illustration by Ruth Blair.
Whereas Sybil's a new bride, Dorothea is midway through the marriage dance, but, oh, how she yearns for those long-ago days when their love was still new. An Affair Of The Heart is by Angela Petch, illustrated by Mandy Dixon.
A love of wellies
Do you remember how much you loved your wellies when you were wee? Maggie comes up with a fab pair for little Grace, and they might be just the thing Maggie needs, too, for her next big step. Best Foot Forward is by H. Johnson-Mack.
"I had watched him walk out of my life before and return – what was different this time?" So goes the intriguing intro to A Perfect Fit by Teresa Ashby, illustrated by Kirk Houston.
We've a mystery in the new serial, and in our soap, and now in a short story too! When Rebecca Met Esme by Alice Elliott features a slightly spooky mirror… Illustrated by Tracy Fennell.
The Maypole Queen by Jan Snook is more traditional. Moira's retired but she still knows a thing or two about kids and teaching. Illustration: Sarah Holliday.
How are you with dogs? Andrew's got used to giving the yapping little dog a wide berth on his morning run. It's usually on its lead, at least, until the day it isn't….You'll like Man's Best Friend by Wendy Clarke, illustrated by Pat Gregory.