Fiction Sneak Peek: May 12, 2018 Issue
---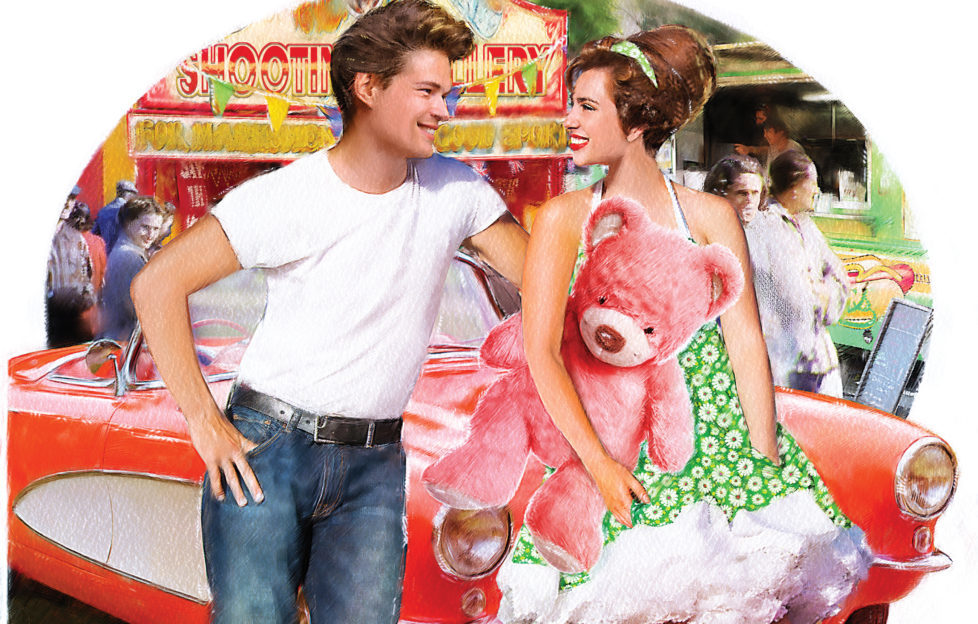 Illustration by Jim Dewar
Lots of wonderful fiction for you this week in The People's Friend!
Do you remember the Sixties? And never mind that quote about if you remember them you weren't really there. Lydia Jones recalls them in her story My First Love, and reading it is sure to bring back lots of fab – or maybe I should say groovy! – memories.
The Talismen next, by Valerie Bowes, about Faith and her growing success as a folk singer. The same three fans come to see her every night, wherever she plays. They're like good luck charms. Then one night there's only two….
The next story's another about looking back, this time wistfully to those heady days when Tanya first got together with her husband. Back then she'd never envisaged her life being so – well, ordinary. What happened? That's Always Adamant by Patsy Collins, illustrated by Jim Dewar.
Run Away by Margaret Skipworth tells the story of Amber, whose instinct when times get tough is always to pack her bags. But is it always the right thing to do? Illustration: Sarah Holliday.
I'm a big fan of Val Bonsall's mysteries. This week her Victorian Detectives return with another case to solve. Foul play by poison this time, in Arsenic And Honesysuckle. Illustration: Ruth Blair.
A lovely touching story next, about a grandfather clock that Laney has always talked to like it was the grandfather she's never known. Now it's time to move on and leave it behind – and, no, it doesn't end up going with her to her new home. All In Good Time is by Natalie Kleinman, illustrated by Sarah Holliday.
The Thirteenth Floor by Tony Redcliffe is about being stuck in a lift, not so bad when you have someone to talk to. Illustrated by Sarah Holliday.
Series
Busy Bees by Della Galton is our latest wee series. This week, things don't work out as planned for Elizabeth.
The same could be said for the christening party in Riverside this week, our exclusive soap by Glenda Young. Oh, and Glenda's my latest Writer of the Week where she talks more about it.
Serials
Edwin and Daniel Harrison come calling at Nan's in About The Hollow Ground, Pamela Kavanagh's new serial. Now what are they up to…? Illustration: Sailesh Thakrar.
It's the morning after the fire in All Change At Dawson's Dairies. No one hurt, thank goodness, but does this mean all their hard work has been for nothing? Written by Josephine Allen, illustrated by Mandy Dixon.
I hope you enjoy this week's reading!