Fiction Sneak Peek: May 26, 2018 issue
---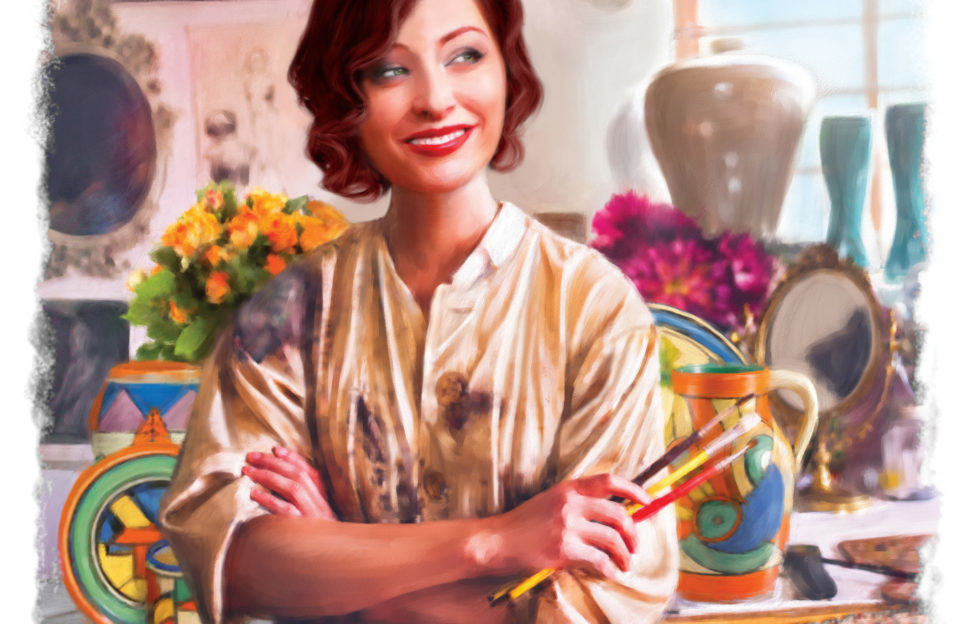 Illustration: Kirk Houston
You've heard of Clarice Cliff? She was the artist who created those striking ceramic designs in the art deco period of the 1920s. In Lydia Jones's story Colour Me Happy, Esme's talents bag her a job in the painting studio of the great woman….
I was interested to hear about Lydia's inspiration for her story, and talk to her as my Writer of the Week. 
Stefania Hartley writes with her usual whimsical charm in The Carnival Party, about the fancy-dress party for Marta's seventh birthday, and how it really matters that Alessio Filligrino accepts the invitation….
A complete change of mood leads into The War Poet by Susan Blackburn, a poignant reminder of the debt we owe so many young men like Johnny… Illustration: Gerard Fay.
Ooh, our next story could well strike a chord with busy mums….It's titled simply Help! and it's about put-upon Judy, her bone-idle kids, and her never-ending to-do list. Help! indeed.  It's by Eirin Thompson, illustrated by Andre Leonard.
Fear Of Flying by Josephine Allen is inspirational as a woman works her way through her bucket list. This one packs a real emotional punch. Illustration: Kirk Houston.
Margaret has signed up to a writing class, but what's her ulterior motive? Find out in Remember To Write by Patsy Collins, illustrated by Mandy Dixon.
Phil, Ellie and Angel – that sounds uncomfortable, like Three's A Crowd, doesn't it? Alyson Hilbourne's story is illustrated by Ruth Blair.
Series
Has Rita been rumbled in Busy Bees by Della Galton?
Meanwhile, in Riverside, soap celeb Mandy's still the star attraction. You can't miss our weekly soap by Glenda Young.
Serials
A new story begins this week, by Anne Pack, who takes us back to the heyday of the Italian cafe – but it's time this one had a new lease of life. Trouble is, no one seems to care. Bellini's Cafe is illustrated by Kirk Houston.
The Friend team are really enjoying About The Hollow Ground by Pamela Kavanagh. This week Piers recognises an unfriendly face….Illustration: Sailesh Thakrar.