Fiction Sneak Peek: June 23, 2018 issue
---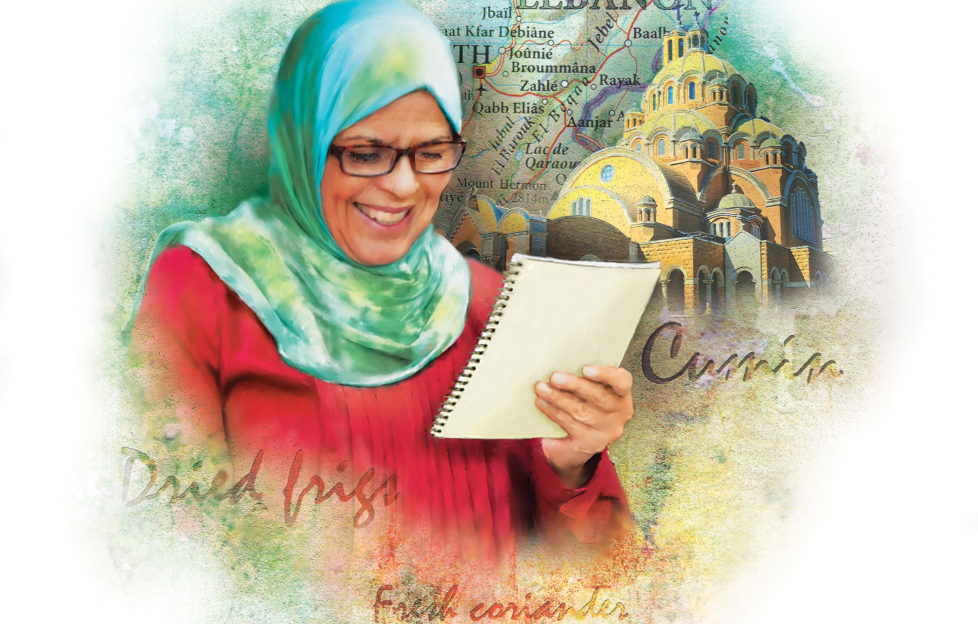 Illustration: Helen Welsh
The Friend team's favourite story this week is Just Write! by Celia Kay Andrew, about Saida, her new hobby, her apprehension…
Our opening story, though, was the subject of much discussion in the office as to who can change a car wheel, who'd call a rescue service….From that you'll have got the gist of Car Trouble by Jennifer Copeland.
I love the next story. It's by Anne Stenhouse: What Lies Beneath. This super thoughtful and sensitive story is interesting in itself in how it came to us, and Alan talks to Anne about it as our Writer of the Week.
In Playing Happy Families by Alison Carter, Jon and Tina look after their friends' kids for a weekend. What could possibly go wrong? Well, the story starts with a police siren…. Illustration: Jim Dewar.
Taking Risks by Susan Blackburn is about looking forward, striking out, being independent – if her daughter will let her. Illustration: Jim Dewar.
Vanishing jewels and a 19th century mystery for the Victorian Detectives to solve in Lady Clara's Legacy by Val Bonsall, illustrated by Ruth Blair.
Oh, Brother! by Teresa Ashby is about ….well, two brothers, obviously, and the girl who comes between them. Illustration: Jim Dewar.
Series
Ulterior motives are suspected in Busy Bees by Della Galton.
George's brother-in-law's on the phone in Riverside, our weekly soap by Glenda Young. He has wife trouble. Uh-oh! We all know Doreen….
Serials
A brand new serial starts this week, Who Killed Jock Dobbin? by Paula Williams, her first for us. It's a really good mystery that starts, of course, with a death…. Illustrated by David Young.
Nan's thoughts turn to Piers in the final instalment of Pamela Kavanagh's serial about The Hollow Ground. She's finally realised his worth…. Illustration: Sailesh Thakrar.
Check out the features Sneak peek while you're here!