Fiction Sneak Peek: November 3, 2018 issue
---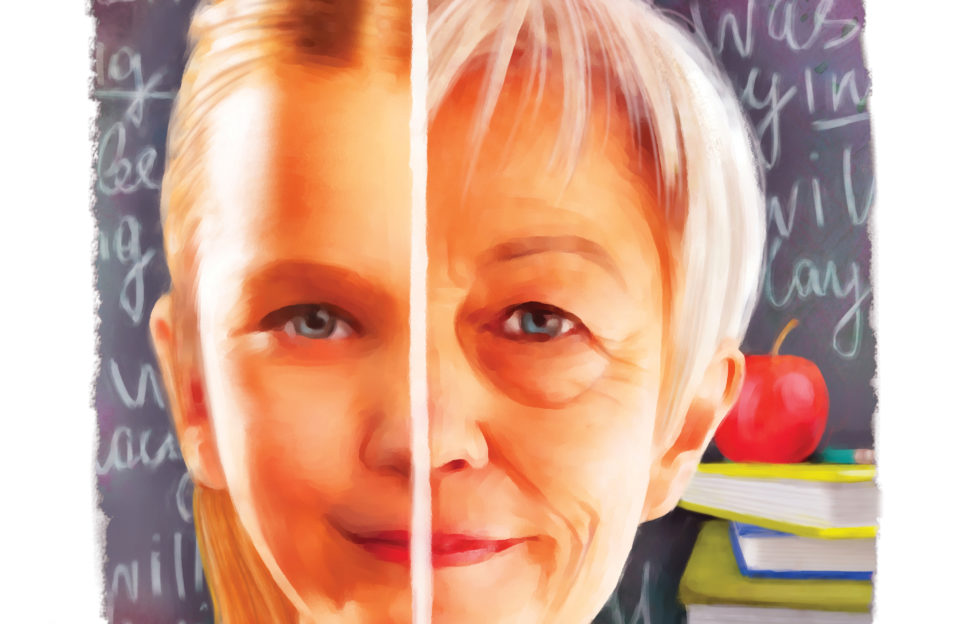 Illustration by Kirk Houston
I wanted to use this sneak peek to show you this super illustration. We simply asked Kirk to be creative with the idea, and this is what he created.
It's for a story by Ewan Smith titled Countdown, and tracks Corinne's life from being a pupil at school to her retirement from teaching at that same school. Of course a lot happens in that timespan.
The Bookseller's Daughter by Rebecca Holmes continues the story of Matthew's bookshop in Hopewell. Remember it? This time it's his daughter taking centre stage as he does his best to offer fatherly advice. Illustration: Philip Crabb.
Ooh, unwanted guests. Ever experienced that? And do you and your significant other have a discreet way of communicating when it happens? That's the idea in Alison Carter's fun story Secret Codes, illustrated by Philip Crabb.
In The Odd One Out by Barbara Dynes, Phil's trying to figure out why his son suddenly wants to spend so much time with him. Illustrated by Mandy Dixon.
A Real Tonic by Deborah Rogers is a story about home brew. Yes, really! Illustrated by Tracy Fennell.
A Hallowe'en story next by Alison Carter, Night Watch. And it has the cutest illustration, too.
Right couple, wrong time: that's Emma and Francis who meet in a rain storm. But will it ever be the right time for them? I love the gentle intensity of this story, Rain Check, by Eirin Thompson, illustrated by Gerard Fay.
Series
A new series starts this week. Say It With Flowers by Jan Snook is set amidst the ladies of a floral art club, not always as gentle and genteel as that sounds!
In our weekly soap, there's a visitor for Carol at the café – but who? You mustn't miss the latest in Riverside by Glenda Young.
Serials
We also have a new serial beginning this week, which is also by Jan Snook. An Australian Adventure finds Laura making her way in the world of publishing, which isn't as glamorous as you might think. And then her ex comes on the scene, too. What next? Illustration by Helen Welsh.
Jan's my Writer of the Week to talk about the differences between writing a series and a serial.
And as one new serial begins, our other has reached its penultimate instalment. In The Mystery Of Macgregor's Cove by June Davies, they've just found out that Kit is Sandy's son. What happens now? Illustration: Ruth Blair.
If this sneak peek has you yearning for more, then you should take out a subscription to "The People's Friend" today. Click here for more information.