Map of Covers – 1946
---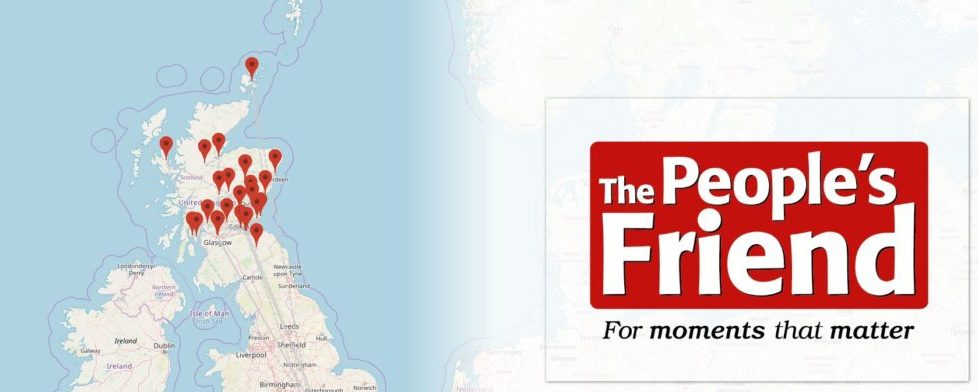 The introduction of illustrations to the covers of the "Friend"
---
1940s
The 1940s saw the London premiere of wartime romance film "Casablanca" starring Humphrey Bogart and Ingrid Bergman, the birth of Academy-award-winning film director Steven Spielberg, the end of World War II and the launch of the National Health Service. The 1940s also saw the introduction of illustrations on the cover of "The People's Friend".
The front cover paintings of British beauty spots have been one of the best-loved parts of the "Friend" since those days – but the identity of the artist has long been shrouded in mystery.
He's a man that many people over the years claim to have met or to be distantly related to. But in fact, there has never existed an individual christened J. Campbell Kerr who has produced cover artwork for "The People's Friend".
Find out more about the 1940's and the brush name J. Campbell Kerr in our 150 year anniversary special collector's edition (available to buy here).
Do you want the chance to be our next J. Campbell Kerr? Check out our illustrators competition here.
Click through the map below to see some of the first illustrated covers from 1946.
A small selection of our 1946 covers are available to buy as prints in our shop!