Writing Prompt Story Starter: Noticeboard
---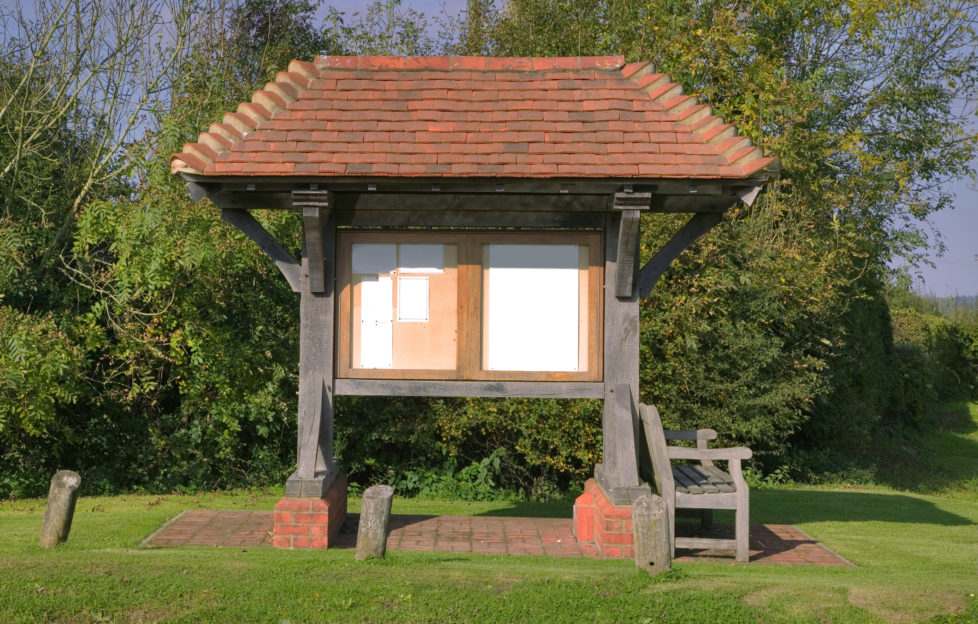 Photo: iStock
Happy New Year! And to kick off 2019 in style, I have something different as a story starter image for your writing prompt this week.
For once it's not a photograph I took myself, for reasons that I'll explain.
I live near a village. The village has a bus shelter cum noticeboard, which is very well used by the community. And decorated with garlands of tinsel come Christmas! But during the summer past there was a particularly wonderful selection of notices on there, all at the same time.
The notices
"Adult Ballet Classes, Tuesdays 10-30-11.30 in the village hall. £20 for 4 sessions."
"The Big Berry Bash [at a local farm[, with farm tour, free bbq, games."
"Have you lost a football? Found in our garden, May 2018. Someone must have given it a big kick. Call round at ****House (just across the road to your right, opposite the church.) If you describe the football correctly, you're welcome to have it back."
I love the caution, the carefulness, and the formality of that one – plus that wee hint of humour.
"Ladies Fashion Show and Pop-up Shop…." [in aid of a local charity.]
"Found in garden…." Hanging below this one is a ziplock freezer bag containing a pair of ladies' specs complete with chain. Presumably not belonging to the lady of the house and garden – so who and how?
Obviously the address is there, too, for this one, as them all, and that's why, for once, I'm not showing you the actual noticeboard because you'd be able to read the notices and the addresses and the phone numbers. So I've selected this rather pretty – and not dissimilar– sample from a photo library.
A day in the life….
But I hope you'll agree that there are some rich story pickings there. All in all it sounds like a day in the life of People's Friend blogger Maddie Grigg!
If your New Year Resolution is to write more, or to start writing fiction, you'll find lots of helpful information in the Writing section of our website but our guidelines are a great place to start.