Editor's Diary: The Anniversary Build-up
---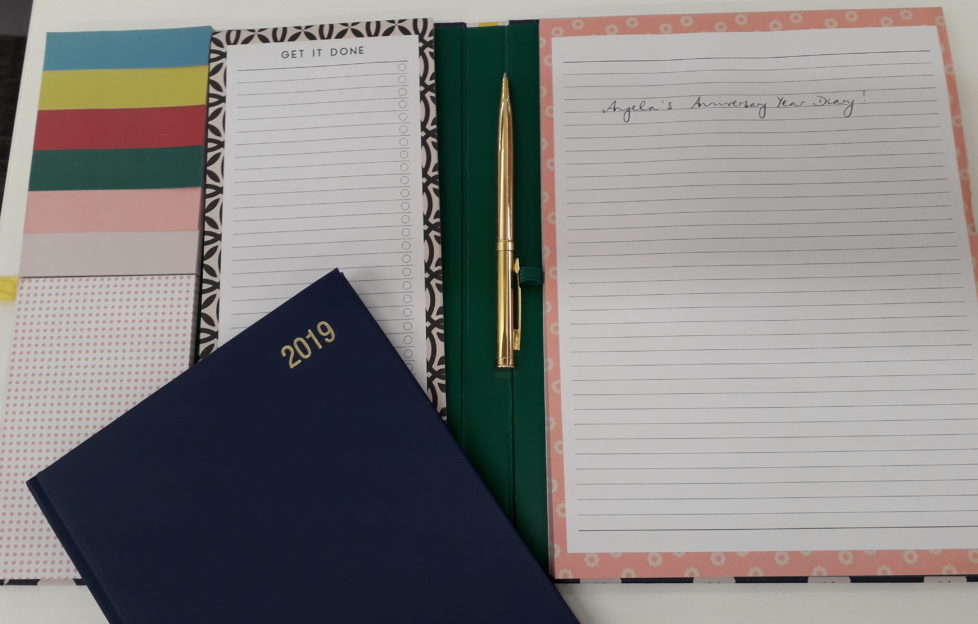 Well, it's official – the "Friend" has now entered its 150th year! As we prepare to kick off a whole twelve months of celebrations with our anniversary issue, on sale January 9, I've decided to keep a diary of the busiest, most exciting year in the magazine's history. And, of course, I'm going to share it with all our many friends across the world through regular blog posts here at the "Friend" Online.
Every week I'll bring you an update on what's been happening behind the scenes at the "Friend". We already have lots of plans in place, which I'll tell you about as the weeks go by – and there are sure to be quite a few surprises along the way, too!
As you can see, I'm prepared with a brand-new and very fancy notebook to help me keep track of all the interviews and appointments coming my way.
Already this week, we've held a party planning meeting to finalise the running order for our birthday party on January 9 and ensure that the compere has all the information he needs to make the occasion run smoothly. We're busy putting the finishing touches to the party itself, but those are a closely guarded secret – you won't find any clues here!
We've also held a meeting to make sure our website, Facebook page and Twitter feed are ready for the big day, and I've had my weekly catch-up with marketing manager Kirsty to make sure we haven't missed a single opportunity.
Oh, and Margaret and Barry from our Archives team have had a visit from a BBC reporter. So exciting! More about that later this week . . .