Fiction Sneak Peek: Jan 12, 2019 issue
---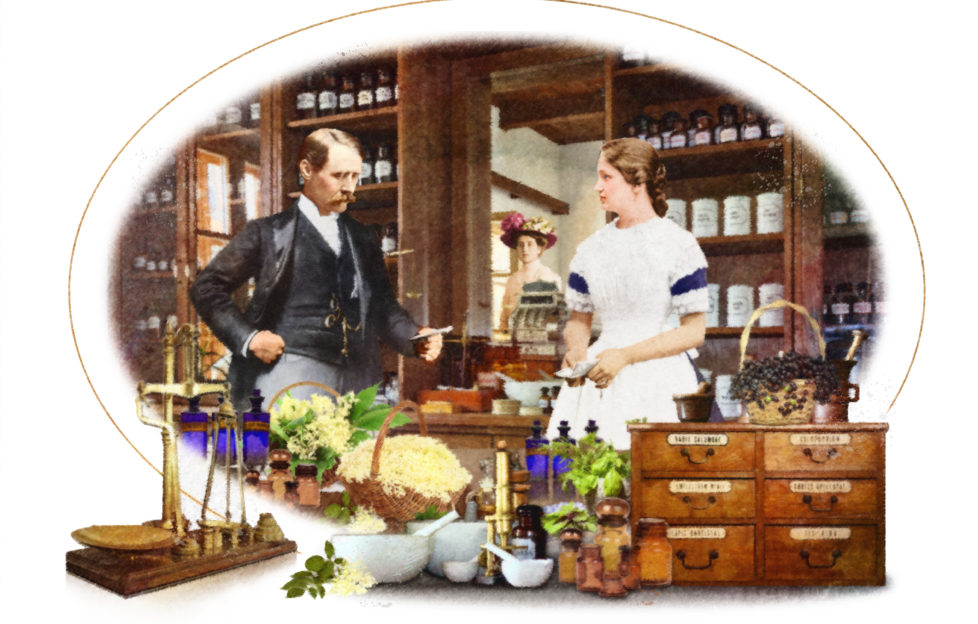 Illustration by Mandy Dixon
This week is a BIG week: our 150th anniversary issue. Whoop, whoop! Officially it's the "Special Souvenir Edition", and we've made it the very best we possibly can with a careful selection of stories, features, writers….
For such a special issue, we wanted the stories to typify the "Friend" in all its different ways.
Short stories
We open with The Pharmacist's Apprentice by Sarah Swatridge. It's set in 1869, the year of the Friend's creation, with a superb illustration by Mandy Dixon. In it, Lizzie sees a chance to follow her dreams.
I'm chuffed to include Sail South Till The Butter Melts by Betty McInnes. Betty doesn't write so much these days, but her classic serial The River Calls Us Home published in 1991 is still the gold standard for us. What a writer she is, and this short story is magical.
The People's Friend has always been about nurturing new talent, and The Wheels Of Fate is Patricia Saunders first story for us. Well done, Patricia, and welcome to the "Friend".
Fred In The Shed makes me smile. It's by Teresa Ashby, about a single mum sneaking off to meet a new man and the tangle she gets into with her kids. This is typical of how writers have to adapt their style, their themes, their storylines, to reflect changing times – just as the "Friend" has over the last 150 years. Illustration by Gerard Fay.
Three Wishes is by Wendy Clarke, and again reflects modern life, with Melanie's husband Andrew about to be deployed to Afghanistan….Illustration by Sarah Holliday.
Even as we reflect modern times, we and our readers still enjoy a classic period romance, and Pamela Kavanagh is our queen of the genre. Here she is with Blessing The Plough, a tale of folklore and love. Lovely. Illustrated by Martin Baines.
Cilla Moss's story A Walk In The Park is honest to goodness escapism, with Anna off men but taking up dog-walking instead. Where she meets Nick and Jackson….Illustrated by Andre Leonard.
Serials
We commissioned Scottish writer Anne Stenhouse to write a serial specially for this year, and her City Of Discoveries, set in 1869 Dundee, begins this week. It focuses on mill-worker Jennet, wealthy Carrie, a woman with a conscience, and colonial wife Elspeth settling to a new life in Australia. I can't give it any higher praise than to say it reminds me of a Betty McInnes story. Illustrated by Mandy Dixon.
This story contrasts perfectly with Val Bonsall's modern investigative crime story, A New Case For Harrison, as it reaches its conclusion. Illustrated by Jim Dewar.
Series
In Jan Snook's Say It With Flowers, there's a foliage emergency!
We launched Riverside, our lively weekly soap by Glenda Young, back in 2016. It was a new style of content for us, and Glenda writes it brilliantly. Remember last week? Sarah is missing…..
I hope you enjoy this special anniversary edition. Here's to the next 150 years!
For an insight into how we chose these stories, read Shirley's blogpost.