150th Anniversary Surprise For The Team
---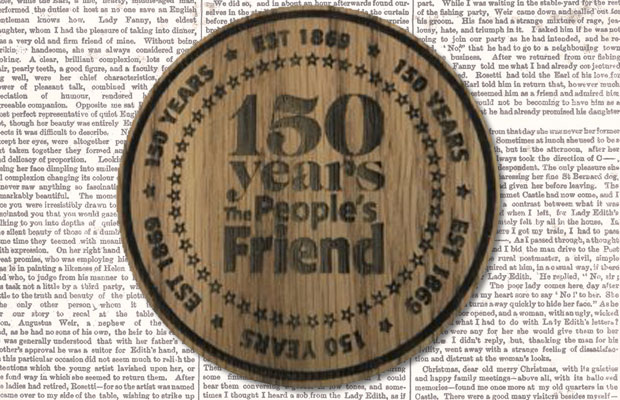 Surprise!
A few days earlier or later and my brain might not have had the brilliant lightbulb moment that it had.  OK, let's go back a wee bit.  We had been working on the staff & contributors party for "The People's Friend" 150th Anniversary – when I say "we", I really mean Georgia that works with me in the marketing team with Jacki and Lucy from the "Friend" team (with support and advice from Angela and myself!).
Anyway, I decided that it would be lovely to give the whole of the "Friend" team a memento from the rest of the wider team (who you will be able to read more about over the coming weeks) to say congratulations and thanks for all of their hard work.
The Workshop In Aberfeldy
I had only really decided that this would be a good idea when an email dropped into my inbox, it also happened that I had a few minutes before I was expecting a phone call so opened the email to have a look. The email was from The Workshop in Aberfeldy who are a social enterprise with a passion for providing opportunities for young people in a rural area.
Their aim is to support people into employment, self-employment or further training and they do that by giving people in Highland Perthshire the opportunity to learn practical and technical manufacturing skills in wood working, engineering and laser cutting. You can read more about The Workshop Aberfeldy on their website.
I decided that their proposal, a lovely laser cut oak coaster, would be a lovely keepsake for the team so promptly got in touch with the lovely Rosie and placed the order.
I am sure you will agree it looks absolutely stunning and it also looks rather good with a "Friend" 150th anniversary mug on it!  The team also got a lovely bottle of prosecco with the team picture and the logo on it but strangely I cannot find any of these to take a photo of!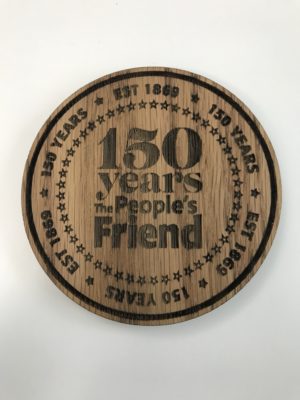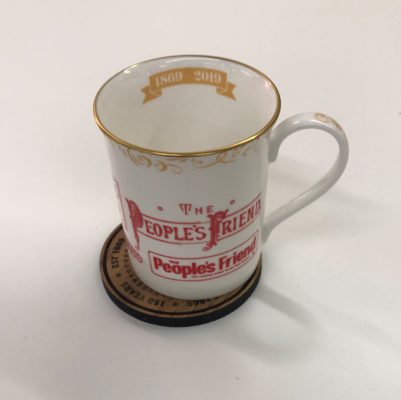 I think it is fair to say that I managed to keep the surprise a secret until the night!