Fiction Sneak Peek: Feb 9, 2019 issue
---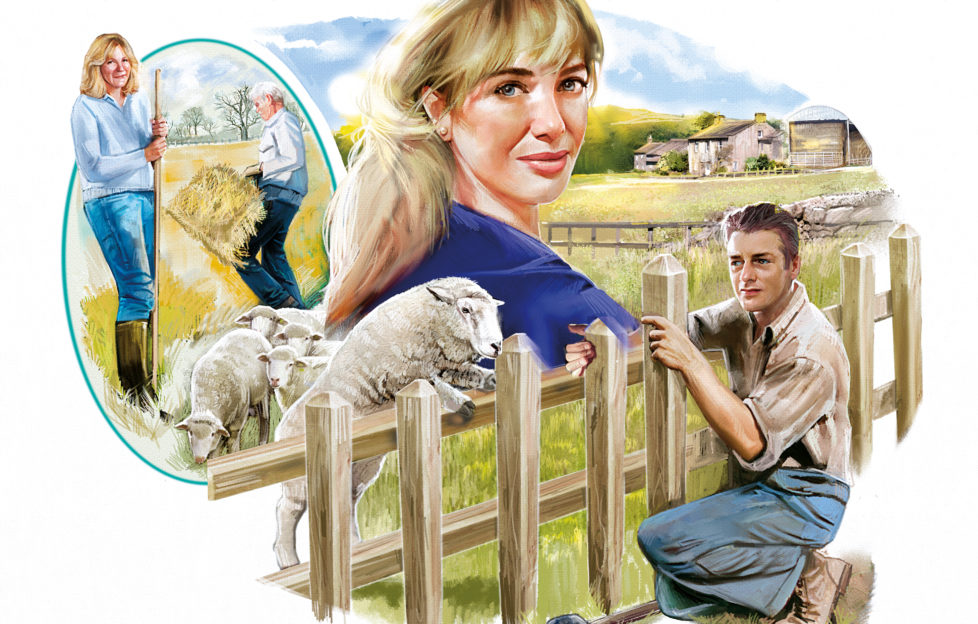 Illustration by Sailesh Thakrar.
What's in store in this week's fiction pages?
Ever had that feeling of having bitten off more than you can chew? Abi does in Sharon Shepherd's story One Of the Family. The family is new husband Fergus's, and they farm sheep. But she's a townie through and through….
Weddings And Wanderlust by Lydia Jones is set in the 1970s. Wedding planning can often cause conflict, and here it's not only between Jackie and her mum, but the old and the new.
"Out of the mouths of babes…" Brian finds his daughter's list of her blessings, and it brings a tear to his eye in Count Your Blessings by Ewan Smith, illustrated by Sarah Holliday.
We're off to Italy now. Well, Anna is in Bella Italia by Katie Ashmore – we're just going along for the ride! But Anna finds her holiday gives her a new sense of purpose in this perceptive story.
Val Bonsall's Victorian Detectives are back with another crime to solve in Murder At the Manor. Do I need to give you any more clues than that? I don't think so. Illustration by Ruth Blair.
In Gabriel The Angel, it's a dog called Norman who needs the miracle. The Friend team needed tissues for this lovely story by Teresa Ashby.
There's a nice role reversal in Skills For Life by Eirin Thompson. Young Shelley has volunteered to give Marjorie a hand but it's Marjorie who ends up doing the helping. IlIustrated by Sarah Holliday.
Series
Oh no, it's snow time in Say It With Flowers by Jan Snook.
And oh no, George has been arrested in Riverside, our weekly soap by Glenda Young. You can't miss that!
Serials
Starts this week: The Watercress Farm by Kay Seeley, her first serial for us. Jess can't afford to go: is she going to have to sell up? Illustration by Kirk Houston. We've invited Kay to be our Writer of the Week where she chats to Tracey about writing her story.
Meanwhile we're halfway through City Of Discoveries by Anne Stenhouse, our very special 150th anniversary serial. That dastardly Fleming's still causing problems for Jennet. Super illustration by Mandy Dixon.