Editor's Diary: Heading For London
---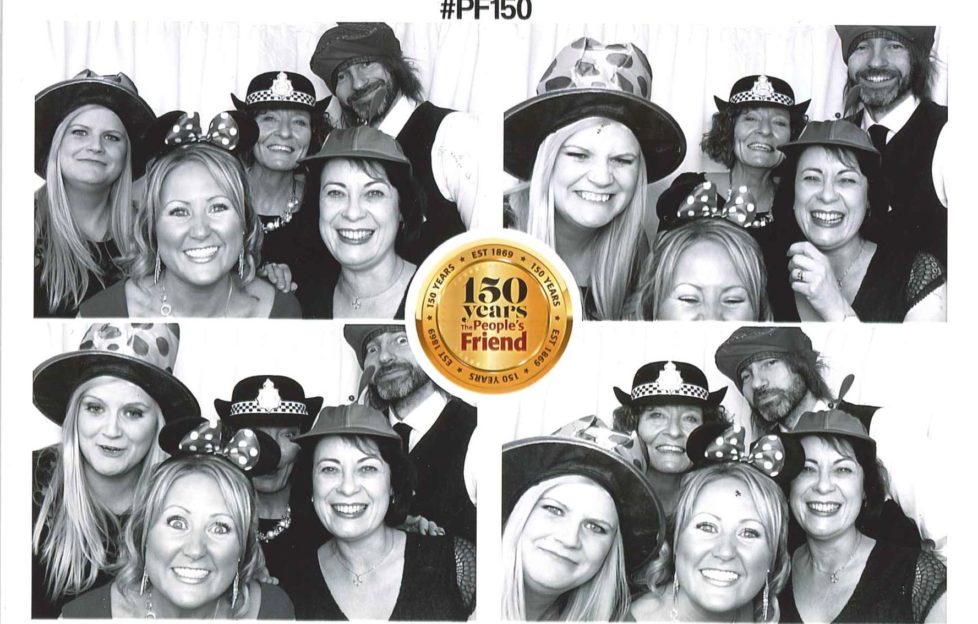 There was huge excitement in the "Friend" office as a new week began, because another party was on the horizon!
This one, to be held in London, promised to be a very grand affair, with over 200 guests expected from all the many advertising, printing, distribution and marketing companies involved in producing the "Friend".
On Wednesday morning just before nine o'clock, I met up in the concourse of Dundee railway station with Nicole, Jacki, Shirley and Alex. The five of us were the lucky ones chosen to make the journey south and represent the editorial team at the event. Also at the station were Lynn and Sam from the Admin team, super excited to be making their first-ever visit to London.
We were all trundling suitcases packed with our finery, and completely in awe of Jacki, who had managed to squeeze five dresses into hers because she couldn't make up her mind which one to wear!
Our Carriage Awaits!
The train journey to King's Cross was effortless – no delays, very smooth, and really quiet, too. Definitely the way to travel!
Once in London, we took a taxi to our Travelodge and set about getting ourselves ready for the big night.
The party venue was the glamorous and gorgeous Brewery, near Finsbury Square. As we tottered through the stone archway into the cobbled courtyard on our frivolous heels, we gasped in awe. What a marvellous setting for the party of the year!
After a drinks reception at which cocktails made to a recipe printed in the "Friend" in 1872 were served, we headed in to dinner. It was wonderful to be seated right at the front, at a table with some lovely "Friend" contributors, including Maddie and Mr Grigg of "Maddie's World" fame, features writer Lorna Cowan, fiction author Alison Carter and cover artist Graham Bleathman. What a treat to meet them all!
The Photo Booth
Once I'd negotiated the steep step up on to the stage to cut the cake, I could relax and bask in the atmosphere of love and respect for the "Friend". What an evening it was. A delicious meal was followed by dancing till midnight. We had lots of fun in the photo booth, and were thrilled to receive so many messages of congratulations and goodwill.
The next morning, after a hearty breakfast, we headed back to the station and began the journey north through a frosted winter landscape. The miles flew by as we swapped stories and reflected on one of the highlights of our anniversary year so far. But there are still 11 months to go!
Catch up with the rest of the Editor's Diary.