Features Sneak Peek: April 20, 2019 issue
---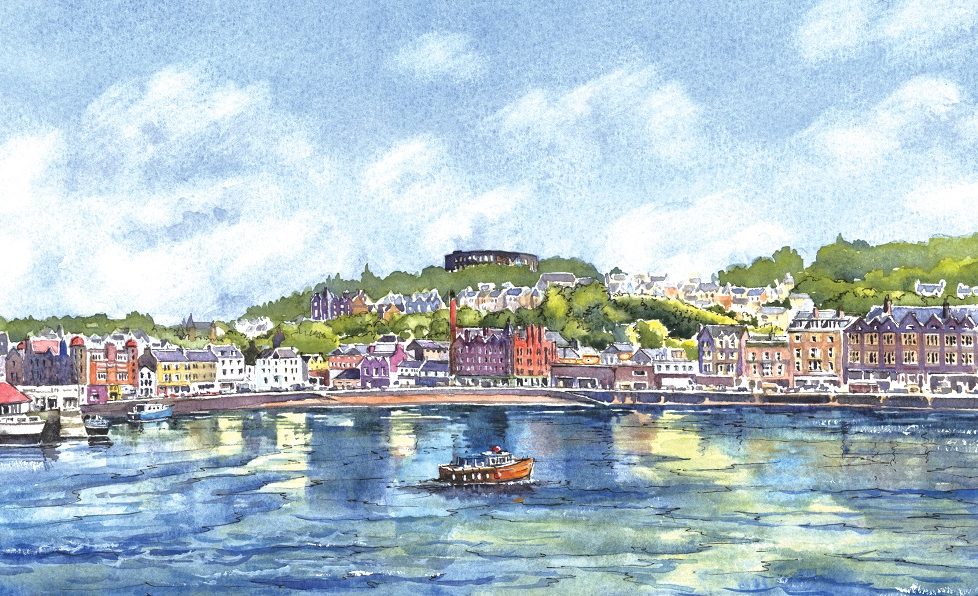 Oban is a classic Scottish holiday destination.
Whether it's where the ferry is caught to one of the islands, or just a break in town itself, many of us have fond memories of it.
Willie Shand has fond memories of it, too, and he's back for another visit in this week's issue. It's a grand blue day he gets for the trip, too.
Pets As Therapy
It's time for our monthly update on the P.A.T. Not only does Lorna catch up with Emma and Hansie, this time she's meeting some of the other volunteers and their lovely dogs. One of them is Millie, who's a bit of a TV star!
Going For Gold
Amanda Giles, one of our fiction writers, turns her hand to features this week for a chat with Tony Hadley of Spandau Ballet. As well as being a musical star, Tony's dedicated in his work for a number of charities. Read all about it on page 49.
Book Voucher
Annie Murray's new book, "The Silversmith's Daughter", is a gripping read set in Birmingham's jewellery quarter. Not everyone knows about Birmingham's reputation for metalwork, but it was hotspot for the craft for ages. Annie explains some of the historical context for her new novel, and we've got a coupon to pick it up from your local WHSmiths for just £2.99.
And That's Not All…
We've also got Alexandra Campbell taking a look at climbing plants in Notes From My Garden, Gillian Thornton taking a look at the London Underground's iconic Jubilee Line and the Handlebards – a Shakespearian acting troupe that travel the country on bicycles. Oh, and some Easter recipes! And a colourful cardigan in the Knitting!
Pick up a Replica Wartime Rations Tea Caddy when you subscribe to the "Friend".