Fiction Sneak Peek: May 4, 2019 issue
---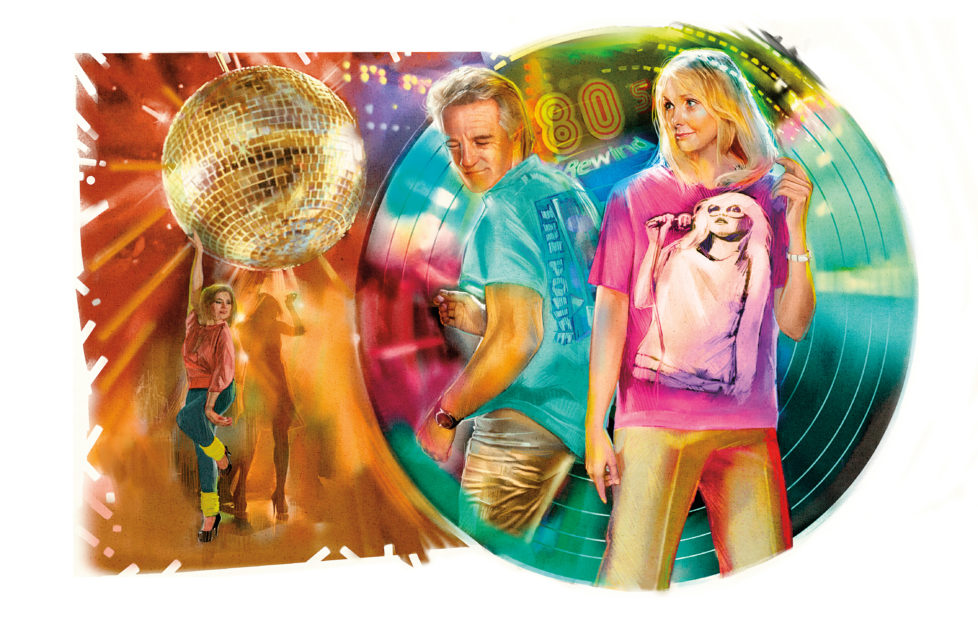 Illustration by Sailesh Thakrar
What's in store in our latest issue? Join Fiction Ed Shirley for her Sneak Peek and see!
It's Back To the Eighties in Julia Douglas's final outing with Hector and Geraldine. They're off to a retro music festival, but so's her ex-husband.
Oh no, the Cat Café is Closed For Business! What's happening there? What about Maxine and Angus? What about the cats? Catch up with the latest by Suzanne Ross Jones.
In Playing Mum by Eirin Thompson, Laura's kids have flown the nest – so how come she's still sorting laundry, stacking the dishwasher, making meals as much as ever? Illustration by Kirk Houston.
Barbara's getting married in Room To Grow by Patsy Collins, set in the 1960s. It's a happy time, but with room for regret, too. Patsy joins us as our Writer of the Week to talk all things writing.
Val Bonsall's Victorian detectives return in Relieved Of Duty. The good Inspector has been relieved of his duties, and Victoria is determined to right the wrong. Illustration by Ruth Blair.
A debut story next, Making Up For Lost Time by Shelley Perry, who attended our short story writing workshop in York in September last year. It's about Lizzie who's in a whirl of activity with the grandchildren now that she's retired – but where does that leave husband Kirk? Illustration by Jim Dewar.
Louis seems to be able to mend anything in Mr Fix-it by Cilla Moss. Does that include Charlotte's broken heart? Illustration: Sarah Holliday.
Serials
New serial alert! Generation To Generation by Katie Ashmore starts this week, following Joanne as she uncovers the hidden story of a distant relative. It begins with an initialled wooden "wedding box" containing a bridal gown. But who was E.H.W.? Illustration by Gerard Fay.
Meanwhile, the good ladies of The Birnam Bureau are still on the case of the mystery painting. Keep up to date with Joyce Begg's absorbing and fun story, illustrated by Ruth Blair.
Series
In Say It With Flowers by Jan Snook, it's time for the Chelsea Flower Show, and poor Jennifer's been enlisted as Edna's dog'sbody.
Riverside's usually a harmonious place, but not when Beryl and Pearl are at odds with each other. Oh dear . . . you can't miss the latest in our exclusive weekly soap by Glenda Young.