Fiction Sneak Peek: June 8, 2019 issue
---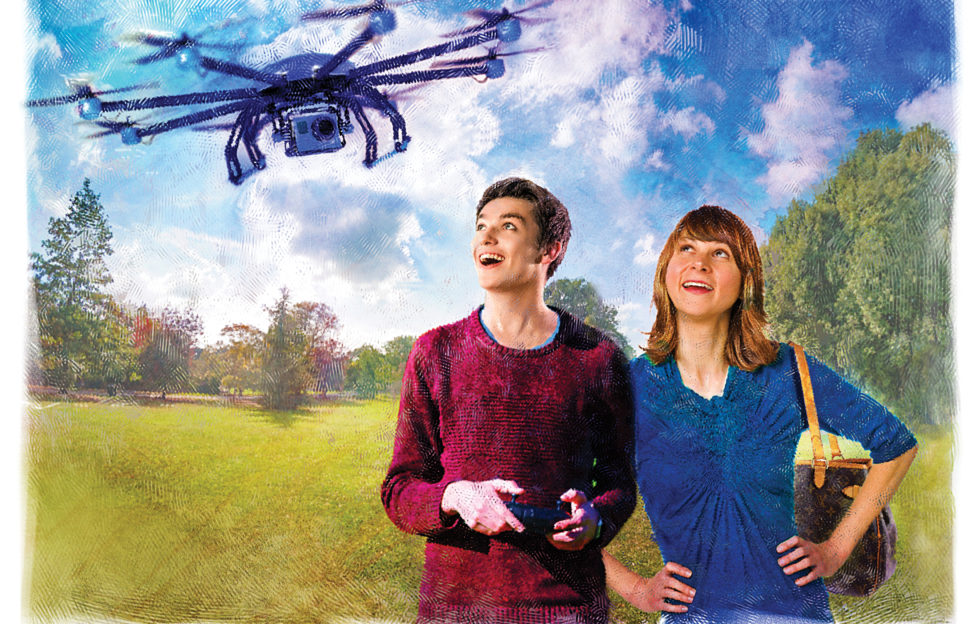 Illustration by Jim Dewar
Join Fiction Ed Shirley for her weekly sneak peek, a quick preview of the short stories and serials in this week's issue.
This week we open with "The Eye In the Sky" by Alyson Hilbourne, about Maggie's nephew's latest gadget. Can you guess? The illustration's a bit of a giveaway!
Have you ever had any luck with competitions? Kath's on a "Winning Streak" in Nicola Martin's fun story, illustrated by Mandy Dixon.
Susan Sarapuk always writes very thoughtful stories — like "Songs Of Praise", about a church going a little more modern. And not everyone's in favour . . .
In "On The Right Path" by Teresa Ashby, Kim thinks she knows where she's going, but you know how often that works out as you expect . . . Illustration by Ruth Blair.
A lovely period love story next, "Roses And Romance" by Kitty-Lydia Dye, set in 1840, about a man's ambition. He's a gardener, she's a lady . . . A lovely illustration, too, by Sailesh Thakrar. And Kitty-Lydia joined the Fiction Team's Lucy as our Writer Of The Week this week.
A special celebration: Peggy can't miss that. And yet it looks like she might in "Milly's Big Day" by Selina Hepworth, illustrated by Helen Welsh.
In "A Lark Singing" by Annie Harris, Abi's revisiting a special place, with its special memories of Tom. Illustration by Jim Dewar.
Serials
This week brings you part 3 of Alison Carter's nostalgic cinema serial, "Behind The Silver Screen", set in the 1930s. Netty doesn't half have her work cut out trying to match-make for her boss . . . Illustration by Sailesh Thakrar.
And it's the final instalment of "Generation To Generation" by Katie Ashmore, as Joanne realises the pattern of women in her family fighting to be with the men they loved. Illustration by Gerard Fay.
Series
It's also the final instalment of Jan Snook's "Say It With Flowers". And it's the big day!
A new series begins next week: "Hold The Front Page" by Eirin Thompson.
Bob's looking for some advice in "Riverside", our exclusive weekly soap by Glenda Young. Can you guess about what?
If this sneak peek has whetted your appetite, why not subscribe to "The People's Friend" today!