A Collection Of Our Favourite "Friend" Tweets
---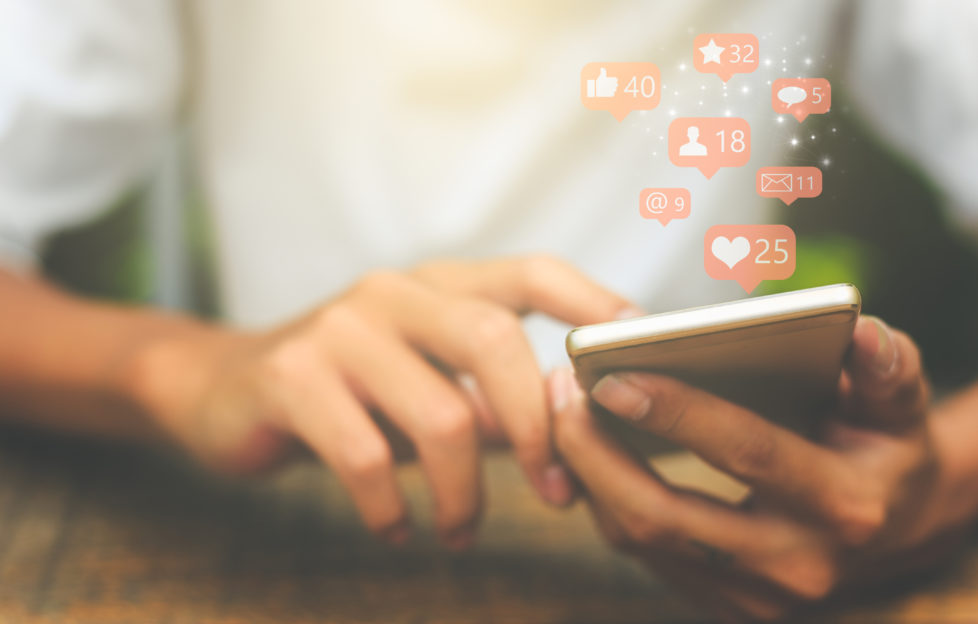 iStock.
Do you use social media?
Our Facebook and Twitter pages are great places to have conversations with our readers, contributors and fans.
But if it isn't your thing (or if you just don't follow us . . . but, of course, you should!), we've gathered a few of the best messages we've received over the last little while.
Just Twitter this time, but keep an eye out for Facebook coming soon!
A New One Just Out
Happy 150th birthday to the People's Friend! A long-standing part of Dundee's literary landscape, as you can see from this Gladstone-themed joke (in The Wizard of The North magazine, May 1887). #PF150 @TheFriendMag pic.twitter.com/sTpQDL5z69

— Dundee Local History (@DundeeLH) January 15, 2019
A great little insight into the longevity of our magazine, and its place in popular consciousness even as far back as 1887.
We've all been this excited by the thought of a new issue!
I Spy . . .
@TheFriendMag A couple of days early, but many happy returns #pf150 pic.twitter.com/aGCSBfiFY4

— ?️arry S (@Noirmality) January 9, 2019
Here's someone's sneak peek from our 150th birthday party in January. It doubles as a great long-lens shot of our Meadowside HQ in Dundee!
A Happy Birthday Poem
How wonderful it is to hear
You're celebrating big this year
Three times fifty that's some feat
An achievement that is hard to beat

Light the candles – let's all blow

HAPPY BIRTHDAY 1-5-0!

— yvonne weavers (@yvonneweavers) January 13, 2019
"Friend" contributor Yvonne took to Twitter to show off her rhyming skills — and to wish us a happy birthday!
Quite A Crowd
A paleoentologist. A Jamaican lawyer. A woman recently retired from running her own hotel. A head of HR for an international firm. Just some of the fab women I've spent the weekend with! Think you know The People's Friend magazine readers? Think again! @TheFriendMag #PF150

— Glenda Young (@flaming_nora) June 3, 2019
This fantastic message from contributor Glenda came while she was a guest at our 150th Birthday Bash at Alvaston Hall Hotel in Cheshire.
We think it demonstrates the importance of not judging a book (or a magazine!) by its cover.
Oh, Baby
'Definition of a baby', from @TheFriendMag, April 1882.

??????????

"the father does most of the walking and all of the swearing." pic.twitter.com/WJKkHLYZpw

— Charlotte Lauder (@checkpointchaz) June 27, 2019
Humour has always been an important part of the "Friend" and its appeal. This particular piece may have been played for laughs, but we're sure the line on a baby's lungs will sound familiar to all the new mothers out there, even now in the 21st century!
This tweet came from Charlotte Lauder, who delivered a talk on "'The People's Friend' And Women" at our Mitchell Library and Scottish Storytelling Centre events earlier this year.
The Hand Of Friendship
150 hand prints from members of the community who have been supported by @TheFriendMag #150 ❤️ pic.twitter.com/nZ4ZTcnrCH

— Winnie Mabaso Fdn (@WinnieMabasoFdn) January 21, 2019
This fantastic mural was created by those benefiting from the work of the Winnie Mabaso Foundation in South Africa. The Foundation was the focus of our 2017 Hand Of Friendship campaign, and our readers have really taken it to their heart.
To us, this is what social media is all about: sharing heartwarming, positive messages, and appreciation for one another.
Find the "Friend" on Facebook and Twitter and join in the conversation today. We'd love to hear from you!