Features Sneak Peek, August 10, 2019 issue
---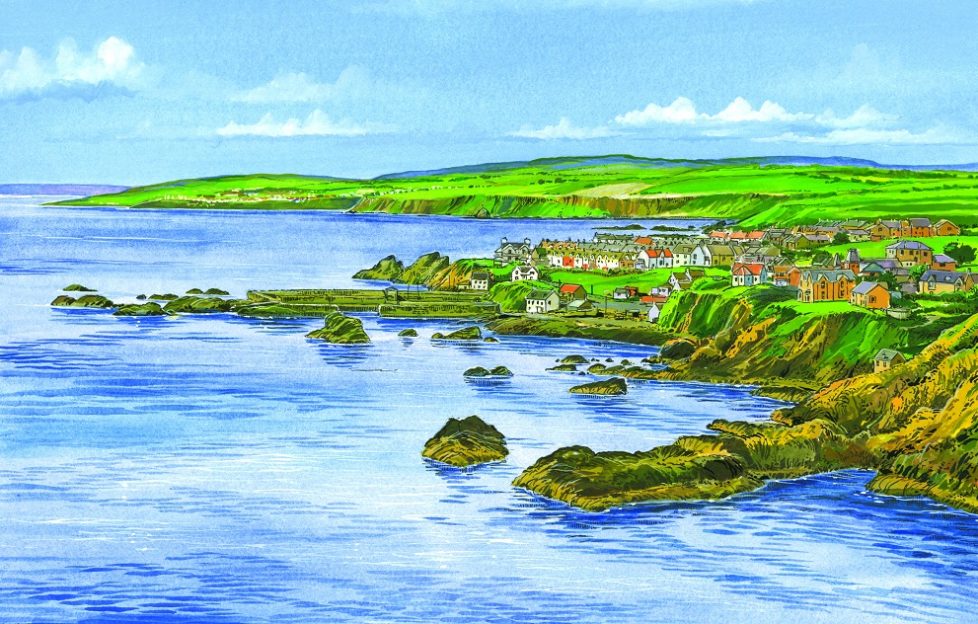 Image by DC Thomson Ltd.
St Abbs kicks off this week's sneak peek as Willie Shand visits the pretty Berwickshire village. In terms of picturesque locations, you'd be hard pushed to beat this lovely place.
Happier Hens
After seeing a documentary about the plight of commercial hens, Jane Howorth decided to provide a safe haven for retired chickens. The result of her efforts was the British Hen Welfare Trust, which now saves many birds from slaughter and gives them a better life. The charity has re-homed more than 600,000 commercial hens and is working towards a free-range future.
A Very British Heritage
Gillian Thornton pieces the past together on a unique tour at Wrest Park in Bedfordshire. The property houses The Archaeological Collections Store, a unique collection containing more than 2,000 years of history from English heritage sites. Join Gillian as she browses some of the 175,000 artefacts under Wrest Park's roof.
Summer Holiday Snacks
Our cookery editor Marion has a range of recipes suitable for all the family. Our favourite is the Egg Faces recipe. Why not try them for yourself?
Plus: we have a pattern for a lovely knitted summer top, the final part of this year's Hand Of Friendship appeal, and Dawn Geddes meets the residents of a village community on a quest to become carbon neutral. We really hope that you enjoy!
We don't just offer one sneak peek into our magazine . . . we offer three! Take a look at the fiction in our August 10 issue, or Liz's knitting preview.
We have a great subscription offer at the moment — not only will you get your first 13 issues for only £14, you'll also received a Heyland & Whittle "Portrait Of A Fragrant Lady" Soap Trilogy absolutely free! Click here for more information.