Features Sneak Peek: September 7, 2019
---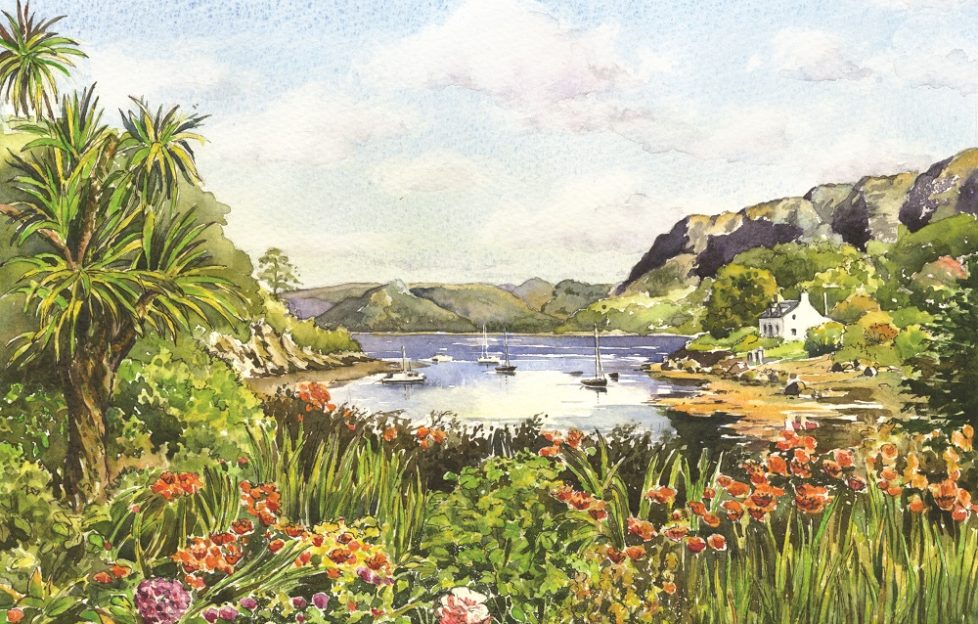 Image by DC Thomson Ltd.
Picturesque Plockton is the perfect place to start our sneak peek for this week.
Join Willie Shand as he explores the beautiful Highland village on the shores of Loch Carron.
His travels take us past Duncraig Castle, with its gruesome gargoyles and terrific turrets. It's easy to see why this area is known affectionately as the Jewel Of The Highlands.
Eco Entrepreneurs
Dawn Geddes meets the entrepreneurs who are making it their business to care about the environment.
Former café workers Scott Kennedy and Fergus Moore were concerned about the huge volume of needless waste in the coffee industry.
As a result they formed their Glasgow-based initiative, Revive Eco.
They recycle coffee grounds into environmentally friendly products, including an alternative to palm oil, which is a substance in such high demand that rainforests are being devastated in the pursuit of it.
By preventing waste, the pair are able to help the cosmetics and food and drinks industries be more sustainable.
Savvy Shopping
Sarah Jagger reveals the cunning ways retailers persuade us to part with our cash.
Supermarkets may have many tricks up their sleeves, but with Sarah's help, we can outsmart them.
Planning meals ahead of going shopping and also comparing prices online before leaving the house are just a couple of great tips to keep in mind so that our pennies stay in our own pockets.
Thrapston Yarn Bombers
Yvonne McKenzie meets the Thrapston Yarn Bombers, who knitted a whole town in miniature form.
The talented ladies have left no stone unturned in their faithful depiction of their local area.
They have decorated everything from council windows to the stained glass windows in St James's Church.
A Taste Of Autumn
This week we have some warming meals for those cooler days.
From the eggy Shakshuka to the delicious Roasted Parsnip Pear Soup, these dishes are all very simple to make but extremely tasty, too.
Elsewhere we have some advice on dealing with foot pain and brilliant ideas for the late-summer garden.
Plus: there's a pattern to knit a lovely cable and eyelet patterned cardigan.
Plenty of reading there.
Enjoy!
This tantalising sneak peek shows you just how much we pack into every single issue.
Click here to subscribe today and you can save up to £32 off the shop price!