Writing Prompt Story Starter: Tay Bridge Disaster
---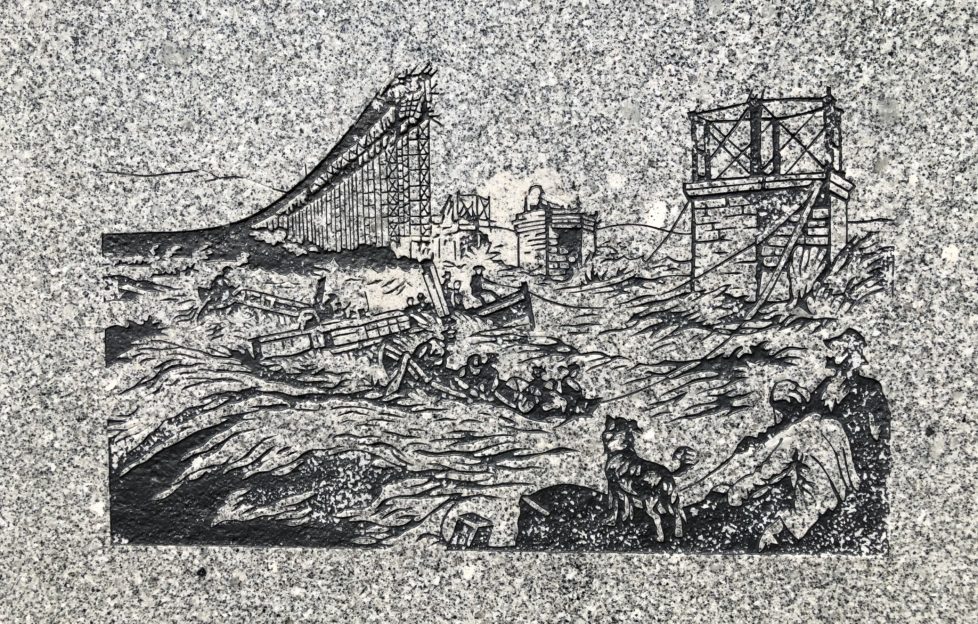 Photograph by Shirley Blair.
Do you know the story of the Tay Bridge Disaster?
It happened on the night of Sunday, December 28th, 1879.
A storm had been raging for several hours when, at around 7.15 in the evening, a passenger train started the crossing from the south, Fife, side of the bridge to the north, Dundee side.
The awful weather notwithstanding, for many of the passengers it would have been an exciting novelty, the bridge only having been completed and opened for service in June the previous year. Queen Victoria herself had crossed it earlier in 1879.
Now, the Tay is renowned for its winds, and this night some witnesses described it as a hurricane.
Certainly it was a violent storm, of 10 to 11 on the Beaufort Scale. It must have been terrifying to be hurtling through the blackness of the night in such conditions.
The thirteen central spans of the bridge were known as the "high girders". The design and construction of it was different here, to allow clearance for the passage of sailing ships up the River Tay to Perth, 22 miles away.
The train began its crossing.
A locomotive, its tender, five passenger carriages and a luggage van. Fifty six tickets wer collected from the passengers, though with season ticket holders it's likely the passenger count was 75.
Lights in the darkness
As the train commenced its crossing, the signalman on the south side watched its lights heading north.
And then the lights disappeared.
The high girders, that central section facing the teeth of the destructive storm, had collapsed, taking the train and its passengers and crew tumbling into the swirling dark waters of the river below.
No one survived.
The photo above, this week's Writing Prompt Story Starter, is of a portion of the memorial at the Dundee end of the present railway bridge.
At low tide you can still see the bases of the piers of the old one.
I'm not looking for a retelling of the Tay Bridge Disaster story, but perhaps a story built around the themes portrayed in the memorial?
What do you think?
For more of Shirley's Writing Prompt Story Starters, click here.
If you take this prompt all the way to a full story, why not submit it for publication? Take a look at our guidelines here.