Our 150th Fiction Special: The Dummy
---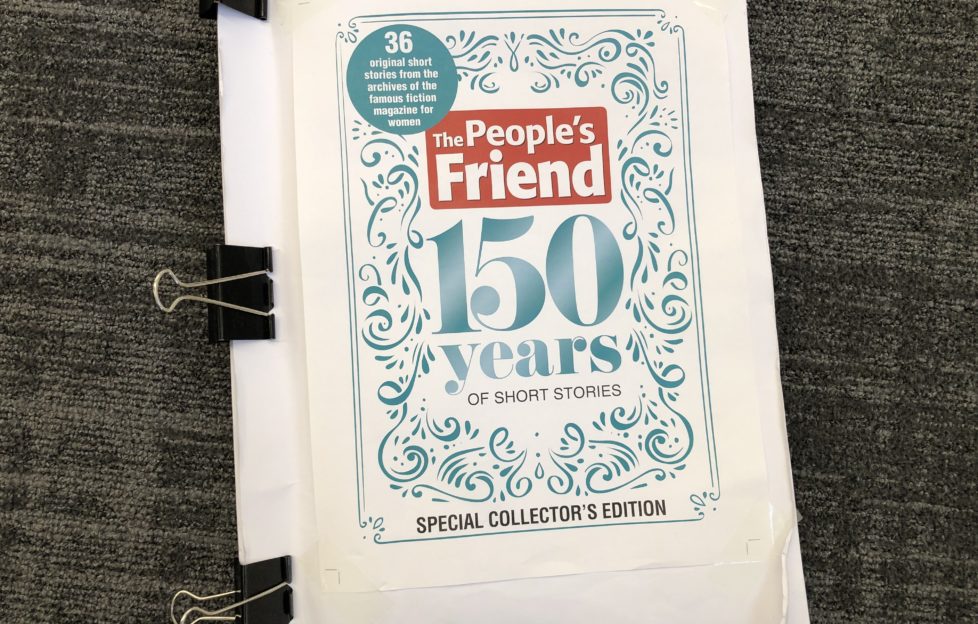 Photograph by Shirley Blair.
Our 150th Fiction Special has been available from the DC Thomson Shop for a few weeks now.
So you'll have seen just how good it looks!
But did you catch Fiction Ed Shirley's look through the pages of the "dummy" a few weeks ago?
Not only does this little video give you an idea of how the Special looked before we put the finishing touches to it, but it also gives Shirley the chance to pick out some of her favourite stories!
Take a look below:
Do you have your copy yet? What do you think about Shirley's highlights?
Visit out Facebook page and let us know all about your favourite stories, or tweet us using #PF150.
We'd love to know if you enjoyed reading it as much as we enjoyed making it!
If you're looking for more behind-the-scenes insights — including a look at how we designed and put it all together, and how we picked and treated the illustrations — then click the tag below.
For a limited time, you'll be able to get a copy of our 150th Fiction Special AND a copy of our 150th Anniversary Special for just £10. Click here to visit the DC Thomson Shop.