Features Sneak Peek: November 9, 2019
---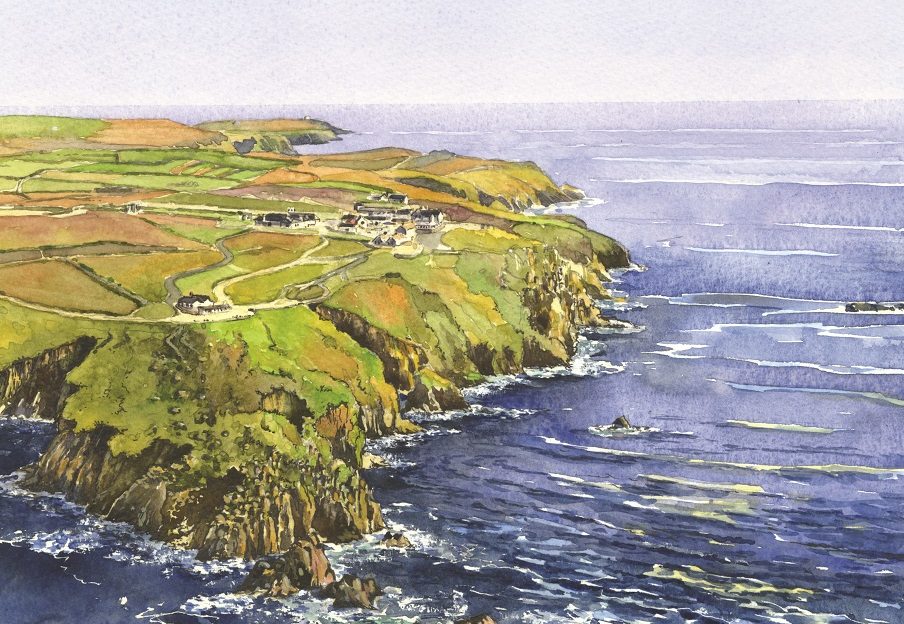 Illustration by DC Thomson Ltd.
This week's sneak peek starts in South-West Cornwall, as Neil McAllister makes the journey to the ever impressive Land's End.
Starting in England's largest fishing port, Newlyn, Neil's expedition covers the many notable spots surrounding Land's End, including the historical Merry Maidens, the stunning open air Minack Theatre and quaint coastal village Sennen Cove.
Neil walks us through the history of Newlyn. He tells us how England's largest fishing port came to be, and the perhaps lesser known story of the arts and crafts hub which has been central to the port for many years.
Neil's journey to Land's End is illustrated with many candid photographs which show off the charm of the Cornish coast.
Easing the Symptoms of a Cold
It can seem impossible to shake off a cold at this time of the year. But fear not, we have some easy tips on how to ease cold symptoms if you're feeling run down.
We have plenty of natural remedies to recommend, including AVogel's Echinaforce hot drink, Vitamin C supplements and even beetroot juice, all of which can reduce the severity and duration of your cold.
Feeling too ill to make it to the shops for one of these natural remedies? We have plenty of recommendations in this week's issue which won't require anything you don't have in your house.
Meet the "RAKtivists"
Lisa from the features team speaks to Brooke Jones, Vice President of randomactsofkindness.org , about the importance of being kind to strangers and the so-called "RAKtivists" who promote this as their vocation.
Brooke shares with Lisa why her now global community of RAKtivists believe that compassion can be life-changing.
The Day War Broke Out
Features Editor Alex Corlett speaks to author Jacky Hyams about her new book, "The Day War Broke Out".
The book recounts the previously untold stories of those who experienced life in Britain at the beginning of World War II.
Comfort Food for Winter
This week, Cookery Editor Marion has plenty of warming recipes for us as Winter approaches. This Slow Cooker Chuck Beef and Shallot Chilli looks perfect for these cold and dark evenings, when a tasty pick-me-up is in order!
There is something for everyone in this week's recipe selection, including two delicious vegan dishes.
This week's issue also features our book recommendations for the month, money-saving gardening tips and how to make the perfect patchwork cushion.
See you here next week for another sneak peek!