Features Sneak Peek: November 16, 2019
---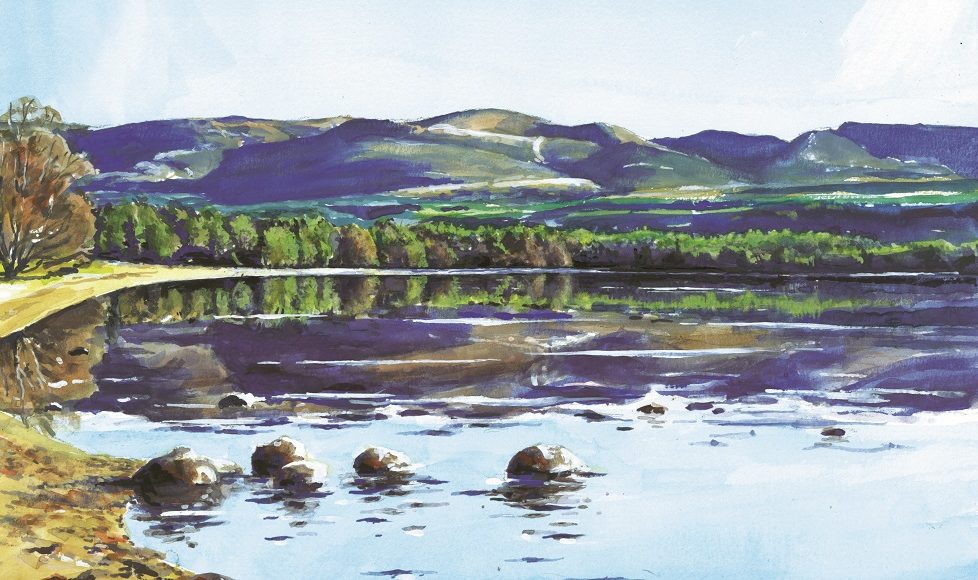 Illustration by DC Thomson Ltd.
We're kicking off this week's sneak peek in bonnie Badenoch, which graces this issue's cover.
This desolate area of the Highlands is largely comprised of uninhabited landscapes. But it doesn't lack for rich history and stunning scenery.
Willie Shand examines the significance of this area to the endeavours of Bonnie Prince Charlie, and unearthing the link of Badenoch to the life of Scottish writer James Macpherson.
"The Friend's" festive album
Ready for a taste of our 2019 Christmas album? Then you'll enjoy Features Editor Alex's interview with the album's producer, Steve Millington.
This year's festive CD features a selection of exclusive Christmas numbers from the Hill Top Brass Ensemble.
The history of Betty's Tea Rooms
To mark 100 years of tea and cake at Betty's Café Tea Rooms,  Yvonne McKenzie chats to archivist Mardi Jacobs.
Mardi offers an insight into the café's fascinating history, including its inspiration in founder Frederick Belmont's travels to Switzerland and France.
Meet the man cleaning up Britain's coast
Wayne Dixon is three years into walking his way round the British coast. With his litter-picker and his dog, Koda, he's committed to clearing our beaches.
Read about the inspiration for Wayne's mission in Ali Henderson's feature.
Hearty Soups
Tired of making the same soups every winter? This week's issue is for you!
The Sweet Potato and Coconut Soup with Sweet Potato Chips has our mouths watering!
We also have vegan, vegetarian and meaty options, too.
This week's issue also includes author Rita Bradshaw on her new book, "One Snowy Night". We also look into the life of political pioneer Nancy Astor, and more.
See you here again next week for a sneak peek into another fantastic issue of the "Friend"!