Editor's Diary: Christmas At Cricket St Thomas
---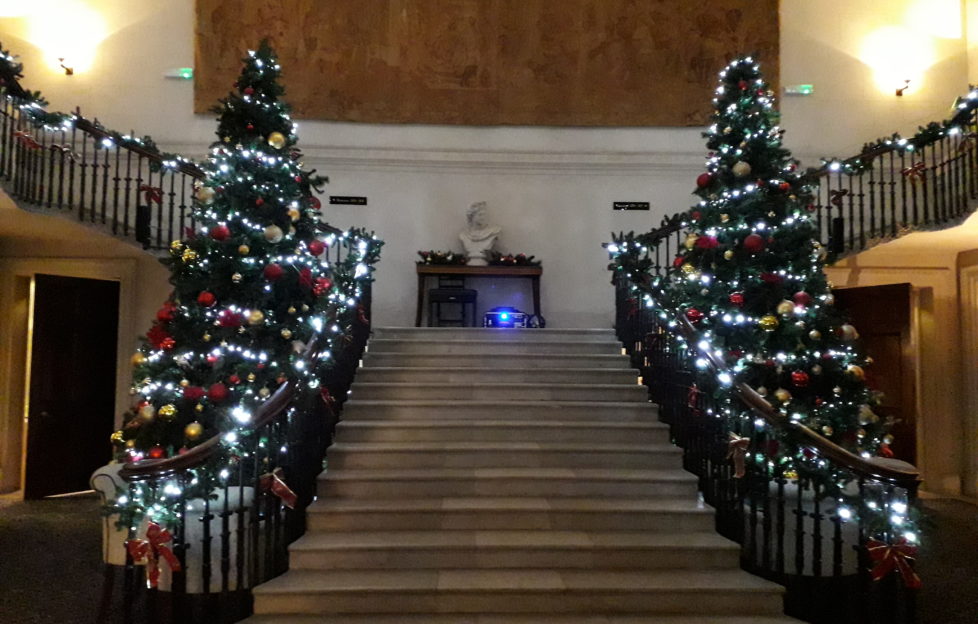 Photograph by Angela Gilchrist.
This Editor's Diary is a little different from most — because I spent the majority of my week as far from my desk as it was possible to be!
In fact, I swapped Dundee city centre for the idyllic rural paradise of Cricket St Thomas in Somerset.
The venue was Warner Leisure Hotels' gorgeous Cricket St Thomas Hotel, located in the same stately mansion that featured in TV's "To The Manor Born".
And the occasion, of course, was our latest "Friend" reader holiday.
Along with Margaret, Alan and Lucy from the "Friend" team, I flew from Edinburgh to Bristol. Then a taxi drove us through picture-postcard thatched villages and narrow lanes to Cricket. It was just a shame about the weather. It was pouring!
None of that mattered once we arrived, though.
We received a warm Warner welcome, and immediately started seeing faces we recognised. So many guests had already been on a "Friend" holiday before, and were quick to come and say hello.
With around 150 people in the "Friend" party, we were kept busy!
We had a full programme of activities planned, from craft sessions and story readings to appearances by contributors Maddie Grigg and Della Galton, a talk on the magazine's history and a Q&A session with me.
It was hectic, non-stop. And I loved every minute.
The festive spirit
The hotel itself was fantastic, and so beautifully decorated for Christmas.
The whole holiday was a brilliant way to get into the festive spirit, and I am already looking forward to next year's!
Before then, however, there will be another "Friend" Warner holiday in spring 2020.
The dates have still to be confirmed, so keep an eye on the magazine for an announcement.
Hope to see you there!
For more from Angela's Editor's Diary, click the tag below.