Dishing On "The Dirt", A New Podcast For Gardeners
---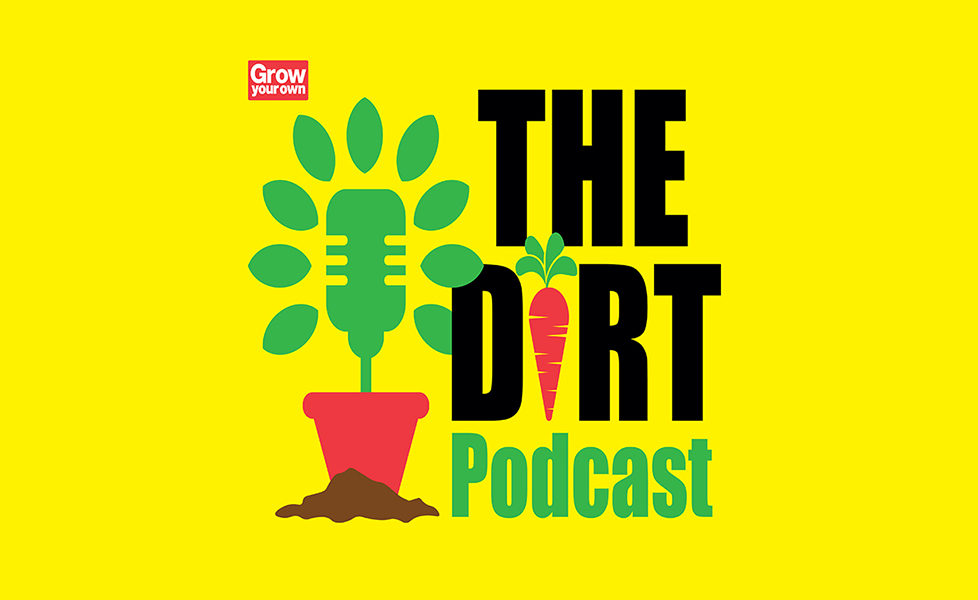 Image courtesy of "Grow Your Own" magazine.
"The Dirt" is a brand new podcast aimed at Great Britain's gardeners, hosted by our colleagues at "Grow Your Own" magazine.
This warmhearted and friendly podcast is perfect for when you're working in your allotment or garden.
Offering great company, great advice, and a lot of fun, 'The Dirt' celebrates everything about gardening. The good, the bad and the downright catastrophic!
"We're here to tell you it's OK that your carrots have five legs and your raspberries were ransacked by pigeons," Laura Hillier, Editor of "Grow Your Own", explained.
"We want to shift the focus away from picture-perfect harvests to simply falling in love with the joy of gardening.
"Our guests are a mix of amateur gardeners and our favourite celebrities.
"But our questions are always the same. Tell us your growing disasters, tell us your hard-learned lessons, and tell us all about your guilty little gardening secrets.
"Tell us the shortcuts and cheeky swerves that make growing your own work for you."
Don't give up!
"It can feel overwhelming to see perfect plots and uniform crops on television and on the internet.
"But you should know even experienced gardeners don't get it right every time. So don't give up if things don't go to plan!
"There are a multitude of factors that go into a successful harvest, and these often change year-on-year. It is part of the fun of growing your own!
"Also, there is always next season. And always a few sneaky wins that make you want to go back for more . . .
"The editorial team behind 'Grow Your Own' magazine hosts 'The Dirt'.
"It came about when we realised that there is a lot of great, informative sources of growing inspiration online, but very few places look behind the curtain and show that gardening failures can be celebrated as much as successes!"
To listen and subscribe for free, search for "The Dirt" from "Grow Your Own" magazine on Apple Podcasts, Spotify, Google Podcasts, or wherever you get your podcasts.
Not sure about how to subscribe or listen to a podcast? See our handy guide here.
Click here for some of our top gardening hints and tips, including a list of the shows you shouldn't miss in 2020.