Illustrator Of The Week: Sarah Holliday
---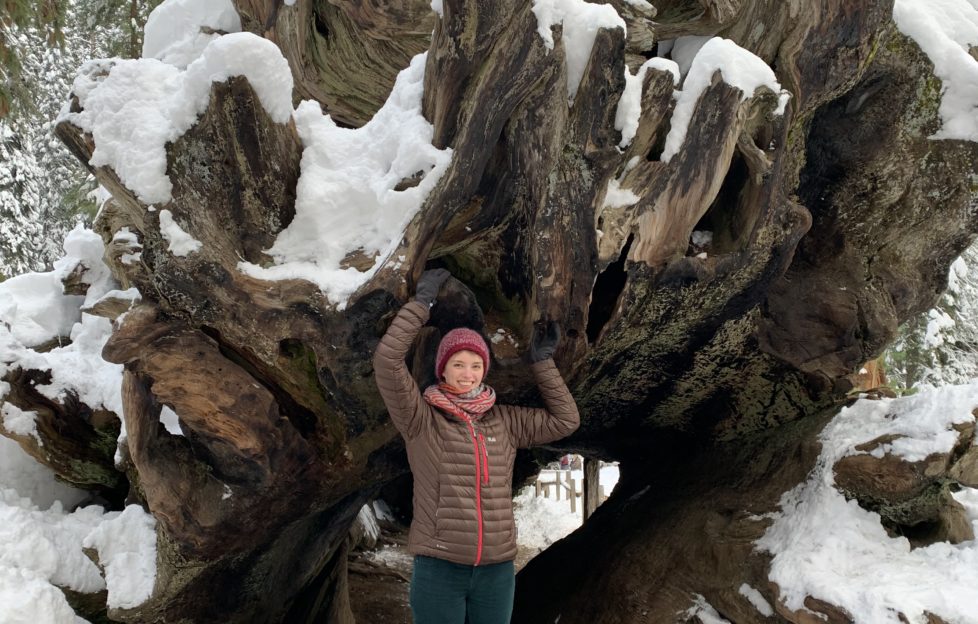 Photograph courtesy of Sarah Holliday.
Our Illustrator Of The Week is Sarah Holliday.
Some of you will remember: Sarah was previously the Illustrations Editor on the "Friend"!
Her latest illustration accompanies the story "Dive Right In", in our Jan 4 issue.
Have your illustrations changed now that you are working freelance for the "Friend"? For example, do you have more time to experiment with different styles?
I would say I'm working in a more stylised way, due to having more time to consider and plan each illustration. I have been experimenting more with interesting compositions and colour palettes, aiming to capture the essence of a story in a unique way.
Growing up, who influenced you the most to become an illustrator?
I always loved drawing and storytelling, and would let my imagination run wild on a piece of paper, designing characters and creating stories to go along with them.
I was a big fan of Jacqueline Wilson's books and Lemony Snicket's "A Series Of Unfortunate Events", among others.
I would often aim to emulate the books' illustration styles when creating my own drawings. I'd draw lots of fan art of my favourite Disney or Beano characters, too.
You are only in your twenties. Do you think you will always illustrate, or can you see yourself changing career further down the line?
Who knows! I love illustration, but it would be fun to try something new to shake things up a bit.
I would love to work with plants, animals or in conservation.
I am used to working on a 2D canvas, so painting on a life-sized 3D sculpture with lots of lumps and bumps was quite a challenge. Especially when the subject matter included five realistic architectural scenes!
It was all worth it, seeing the shiny completed Oor Wullie overlooking Dundee, and knowing that it raised a lot of money for such a worthwhile cause.
What other types of illustrative work do you do?
I work on other commissions and sell prints of my personal pieces. I am also at the preliminary stages of a couple of projects at the moment, which I'm really enjoying.
P.S., What's your one top tip for another aspiring Illustrator Of The Week?
Don't be afraid to try a new approach, and have fun!
For more from our Illustrator Of The Week Series, click the tag below.