Features Sneak Peek: January 4 Issue
---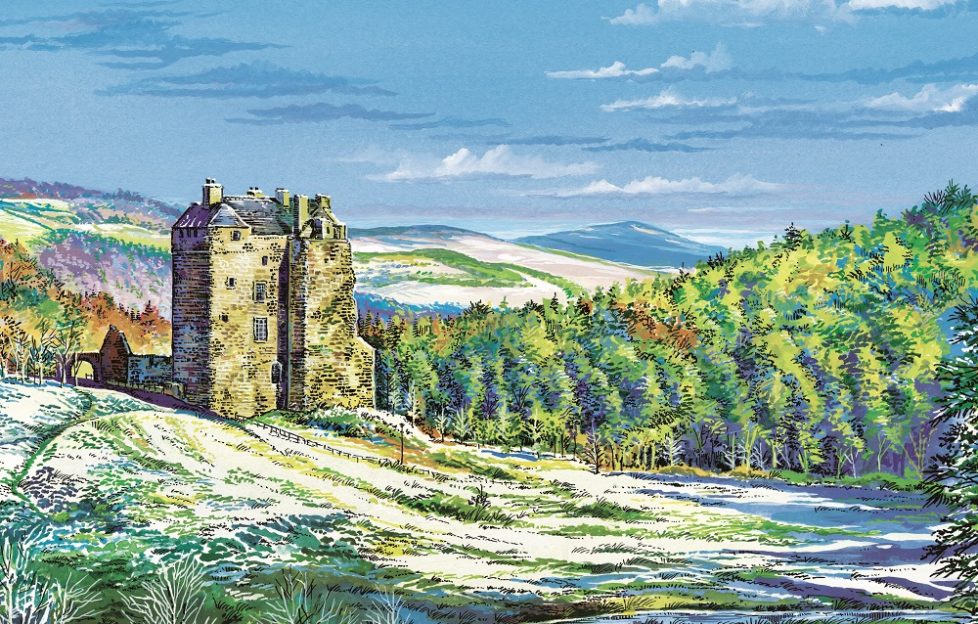 Illustration by DC Thomson Ltd.
We wish you a very happy New Year from "The People's Friend" as our first issue of 2020 is ready to hit the shelves! Here is a sneak peek into the first "Friend" features of the year…
Willie Shand gives us a taste of the Peeblesshire countryside and an insight into the many historical figures associated with the area.
From Peebles' quaint high street to the Tweed Bridge to Cademuir Hill to the Manor Valley, there is no shortage of sights to see in Peeblesshire. Follow Willie's ever comprehensive commentary on the nature and history surrounding the county of Peebles.
Changing Perceptions
Bill Gibb finds out about the charity which provides work and teaches valuable life skills to those living with epilepsy and other disabilities in Surrey.
The Changing Perceptions cafe and workshop in Goldalming provides a place for people with epilepsy and other conditions to both work in the cafe serving tea and cake and to up scale furniture in the workshop.
Banish Winter Blues
As January approaches, find out how best to beat winter blues with our seven easy ways to lift your mood.
These simple fixes will have you feeling full of life in the blink of an eye.
A Friendship with Stirling Moss
Features Editor Alex Corlett catches up with Val Pirie, a lifelong friend of driving legend Stirling Moss.
Val worked with Stirling during the golden age of motor sport and recently wrote a book, "Ciao, Stirling", about their friendship.
Winter Warmers
If you're looking for some January cooking inspiration, look no further than this week's issue. There is a selection of warming winter recipes to see you through the New Year.
We can't wait to whip up these Vegan Portobello Waffles! We also have a Turmeric, Carrot and Watercress Soup, a Walnut and Panettonne Bread and Butter Pudding and more.
Elsewhere in this issue, read Alan's account of the latest "Friend" holiday, Stephanie Hawthorne gives us a beginner's guide to the stock market, we meet the teddy doctors at Leith Toy Hospital and much more!
See you here next week for another sneak peek!
Subscribe to "The People's Friend" right now and make sure you never miss another issue!