Features Sneak Peek: Jan 18 Issue
---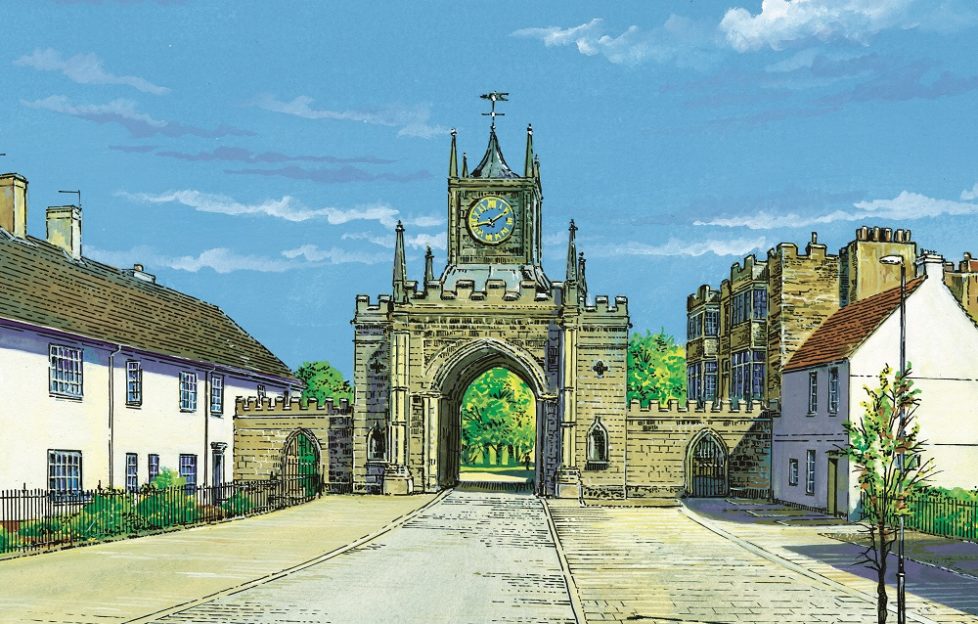 Illustration by DC Thomson Ltd.
Our sneak peek into this week's issue begins in the English town of Bishop Auckland. Previously not a popular tourist destination, Neil McAllister takes a look at how this town came to be revitalised.
The picturesque town in County Durham is rich in history, and will have you spoilt for choice for things to see and do.
Neil talks us through the industrial roots of the town, and explains what you can do when you next visit.
Book Bus update
Following our appeal for your support for the Book Bus campaign in 2019, this week's issue features an update on its great work.
CEO David Gordon describes the difference the Book Bus is making to people in the city of Kitwe in Zambia.
Read heart-warming tales of children improving their literacy skills, and find out how you can support the project.
The mountain climbing spaniel
Willie Shand meets the dog who has climbed all of Scotland's Munros — including Skye's Inaccessible Pinnacle.
Both Genghis and his owner, Mac, have acquired a large fan base via social media. Genghis has even featured on BBC Reporting Scotland!
This handsome pooch has hiked through rain and shine, and even has weather resistant shoes and jackets for when the going gets tough.
Follow the duo's adventures in this week's issue.
200 years of Anne Brontë
200 years after Anne Brontë's birth, Dianne Boardman looks into the lesser-known sister from a famous literary family.
Despite her arguable lack of reputation, Anne was the only Brontë to have her poems published independently in periodicals.
Anne's books,"Agnes Gray" and "The Tenant of Wildfell Hall", attracted critical praise in more recent years, and even been adapted into various TV series.
Anne was not short of talent or intellect. Read about her life and legacy.
How do you like your eggs in the morning?
This week's cookery pages have a wide variety of breakfast recipes to mix up your morning routine.
If you're looking for something more adventurous than the regular Weetabix, make way for a Watercress Breakfast Smoothie Bowl, Chocolate Orange Porridge and much more.
Elsewhere in this issue: discover six good reasons to eat lemons, meet the woman who set up a local renewable energy company, join in our latest Talking Point and more.
See you here next week for another sneak peek!
Check out "The People's Friend" 2020 merchandise available at the DC Thomson Shop.
For a limited time, you can enjoy winter sale discounts on some of our favourites!