Features Sneak Peek: January 25 Issue
---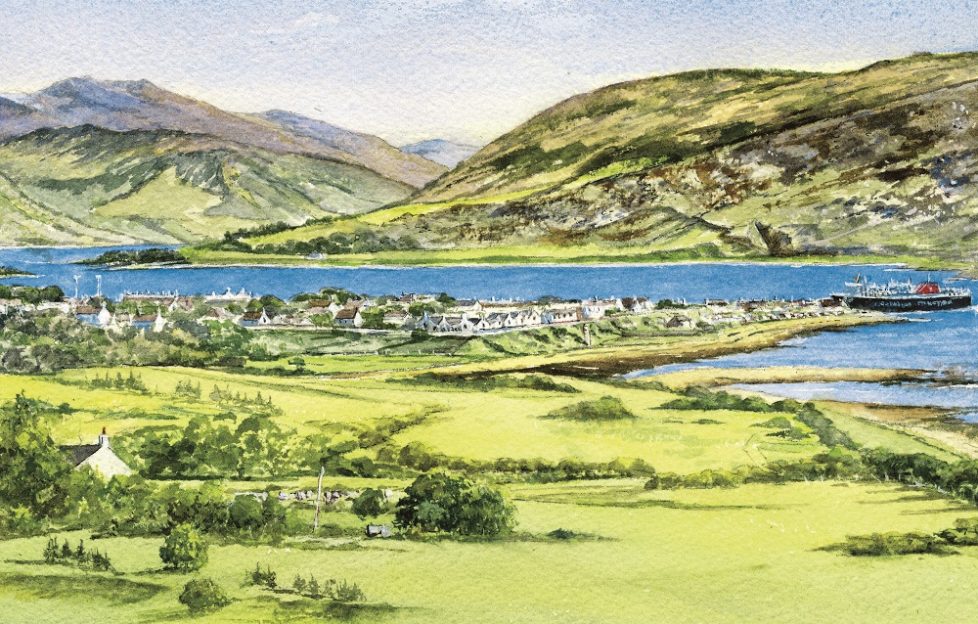 Illustration by DC Thomson Ltd.
Our sneak peek into this week's issue starts in the charming village of Ullapool in the Scottish Highlands.
The port village may be small but is certainly not short of things to see and do. A landscape dominated by the blue of the neighbouring Loch Broom, Ullapool is situated in one of the least spoilt natural environments in the UK.
Willie Shand discovers the natural beauty of the village, including the nearby gardens at Leckmelm, which feature a unique tree selection. Willie takes a look back at the history of the gardens, which were founded by an Aberdeenshire businessman.
The colourful harbour in Ullapool is perhaps its liveliest feature. The harbour has a rich history both as a fishing port and as a starting point for journeys to surrounding islands.
Dougie MacLean on The Timeless Appeal of Auld Lang Syne
With Burns Night approaching, we spoke to Scottish folk legend Dougie MacLean about the history of the much loved Auld Lang Syne. The lyrics of Auld Lang Syne as we know them were written by Robert Burns. However the origins of the song go back even further than this. Burns himself was inspired by a 1711 ballad, "Old Long Syne".
Having performed the tune countless times, Dougie talks to Alex Corlett about why we still love this timeless classic.
Rationed Fashion
Bill Gibb meets with the woman who runs a business recreating war time fashion. Clare Quartermaine designs women's clothes inspired by the style which came about due to the rationing of materials during World War II.
Bill finds out more about the many thrifty tricks used by women attempting to maintain their usual flair while supplies were scarce.
The Inspiring Founder of Cancer Charity Mummy's Star
Dianne Boardman finds out why Nicolette Peel is more than just a midwife. Nicolette was diagnosed with cancer, after having already fought it once, when her youngest child was seven months old. Her devastating situation inspired her to set up Mummy's Star, a charity which supports women diagnosed with cancer during pregnancy or up to 12 months after having given birth.
The charity won Charity of the Year in 2019 and helps women all over the UK facing this struggle. Read Nicolette's inspiring story in this week's issue.
Cook up a Storm for Chinese New Year
In this week's cookery, we have a selection of Chinese inspired recipes to mark Chinese New Year. We can't wait to dig in to this Szechuan Pork, Watercress and Broccoli Stir Fry!
We also have a Quorn Szechuan Stir Fry, Seared Hoisin Soy Tuna Steak Pancakes and more!
Elsewhere in this week's issue, get some tips on hosting a Burns Supper, read up on 200 years of Antarctica, learn about Polly Pullar's love for tawny owls, and much more.
Check out our "Friend" 2020 merchandise at the DC Thomson Shop.