Features Sneak Peek: February 1 Issue
---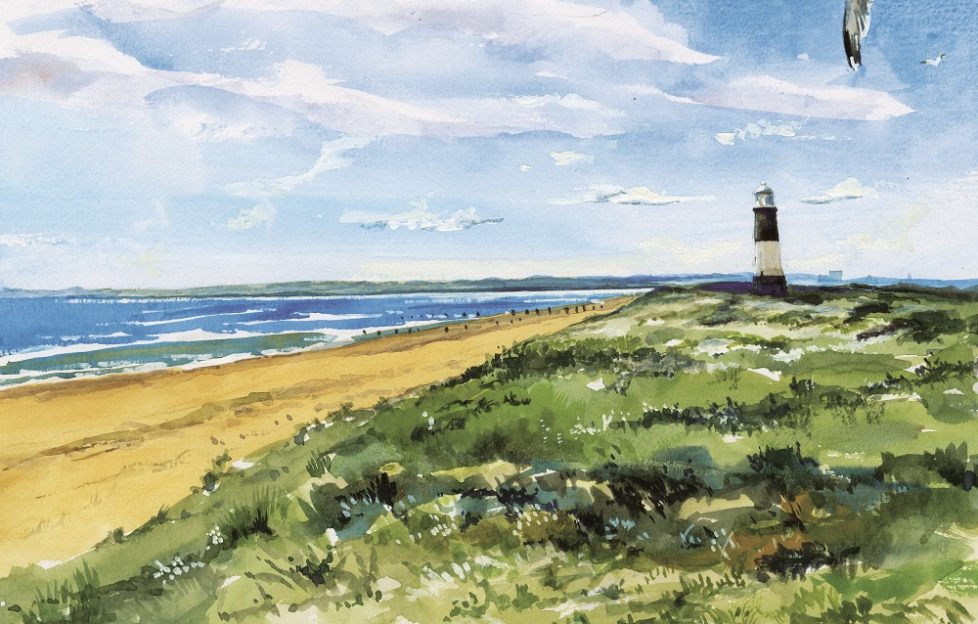 Illustration by DC Thomson Ltd.
Our sneak peek into this week's issue starts in Yorkshire's East Riding, as Neil McAllister explores the stunning areas surrounding Spurn Point.
Discover the National Nature Reserve at Kilnsea and the wealth of bird watching opportunities it provides.
Follow Neil along the coast as he explores the natural beauty of the area, the quaint town of Easington and the old port of Paull.
Statue of a suffragette
Gillian Harvey meets the chair of the Emily Davison Memorial Project Committee, who is working to erect a statue of the suffragette in Epsom town centre.
The psychologist and artist Sarah Dewing feels too little has been done to remember this key player in women's suffrage, encouraging Gillian to look back at the lady's life.
Bookdonors
Scottish social enterprise project Bookdonors is working to ensure books never go to waste.
Bill Gibb speaks to Martin Hendron, manager of Bookdonors' warehouse, about the benefits of the project for employees, for the books and for those receiving them.
Learn more about the project and their plans for the future.
Rat revelations
Did you know 2020 is the Chinese Year of the Rat? This week's Pets & Vets page looks at why many people think rats are the perfect pets.
They are intelligent enough to fetch and catch a ball, and very affectionate. Plus, they are cuter than you might think!
Eat yourself warm
January might be coming to an end, but the cold weather certainly is not. Warm yourself up with the selection of stews and casseroles in this week's Cookery pages.
We love the look of this French Shallot, Toulouse Sausage and Borlotti Bean Stew. Also, don't miss the Isle of Wight Meatball Chilli, Mushroom and Beef Blend Bobotie, and more.
Elsewhere in this week's issue: discover seven easy ways to improve type 2 diabetes, enjoy Polly Pullar's snaps of winter scenes from the Scottish Highlands, get some advice on managing money for those living with dementia and more.
Check out our "Friend" 2020 merchandise at the DC Thomson Shop.