The "Friend" Meets The Wee White Dug
---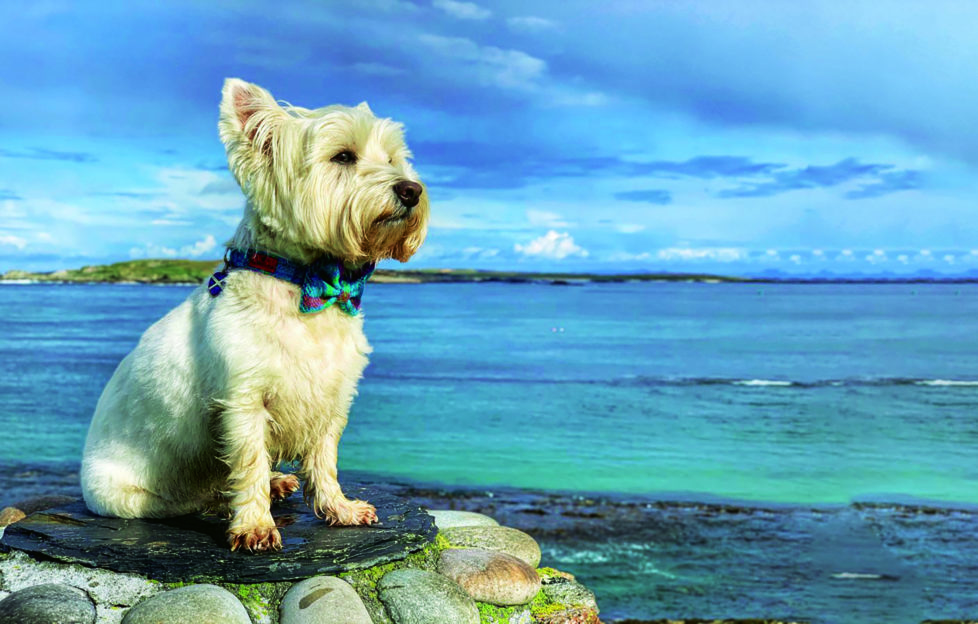 Photograph by Samantha Grant.
We've got a couple of celebs in this week's issue, but hands down my favourite is the Wee White Dug.
Samantha Grant has been travelling Scotland with her Westie, Casper, for a while now — exploring the beauty of the "Friend's" home country and racking up a serious number of fans in the process.
We're delighted to be able to share their story with you in the pages of our Feb 15 issue.
But in the meantime, here are some of the Sam's lovely posts from Instagram — including one of Casper with former Illustrations Ed Sarah's famous Oor Wullie:
And here he is at the V&A:
I'm a particular fan of Samantha's shots of Casper looking a bit windswept, which he soldiers on through like a true professional.
And this gem:
And we'll leave them there with this lovely shot for the spring days that are just around the corner:
Follow the Wee White Dug on Caspar's website, Instagram or Twitter.
For some slightly more conventional travel features, click here.
Remember you can subscribe to the "The People's Friend" at the DC Thomson Shop and have your copy delivered straight to your door every single week.