Features Sneak Peek: April 11 Issue
---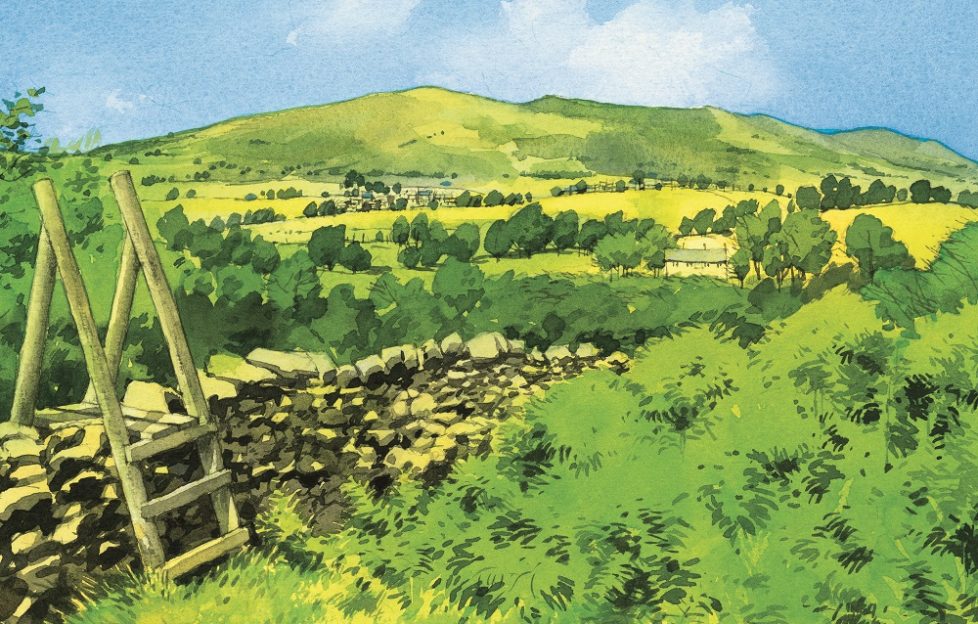 Illustration by DC Thomson Ltd.
Your weekly dose of escapism is on its way, with a new issue of the "Friend" out tomorrow.
Here's what you can expect . . . 
Neil McAllister took a (pre-lockdown) trip to Sedburgh. Located in the west of Yorkshire Dales National Park, the quaint town is surrounded by breathtaking greenery.
In Sedburgh you will find alcohol-free Cross Keys Inn; Farfield Mill, an artist work-space and heritage centre; the stunning Black Bull Inn; and much more.
If you want independent shops selling unique goods, artisan markets, a wealth of booksellers and beautiful churches, add Seburgh to your list of post-quarantine places to visit.
A unique type of art
Alex Corlett spoke to James Cook, the twenty-three year old who creates artworks using typewriters. James' work started during his school years, and since then he has built a large collection of pieces and a significant following.
He creates everything from portraits to landscapes to animal sketches, each piece taking up to 30 hours to complete. 
Inspiring Lives
Pippa Kent shares her inspiring story with Yvonne McKenzie.
Pippa suffers from cystic fibrosis and required a double lung transplant in her twenties.
After recovering from this transplant, Pippa wanted to give something back. She is now training for a 100km cycle to raise money for the hospitals who made her transplant possible.
Easter bunnies
Just in time for Easter, Polly Pullar fills us in on the lives of rabbits.
She looks back at the role of the rabbit throughout time, and discusses what to expect from a pet rabbit.
Educate yourself on this much loved species with this week's issue.
An Easter feast
If you're looking for inspiration for your Easter Sunday dinner, look no further than this week's cookery.
We want to skip straight to dessert to sample these Melting Creme Egg Chocolate Puddings!
We also have recipes for Leg of Lamb with Soy Glaze, Chantenay Carrots with Shallot Herb Butter and more.
Elsewhere in this week's issue we have our book recommendations for the month, 6 good reasons to eat oats, and more.
If you can't get to the shops just now for your "Friend", subscribe now by clicking here. This will mean your "Friend" will come straight to your doorstep! 
You can also take out a digital subscription, meaning your issue will come straight to your computer, tablet or phone! And it's great value for money. Click here for more details.