Features Sneak Peek: May 9, 2020 Issue
---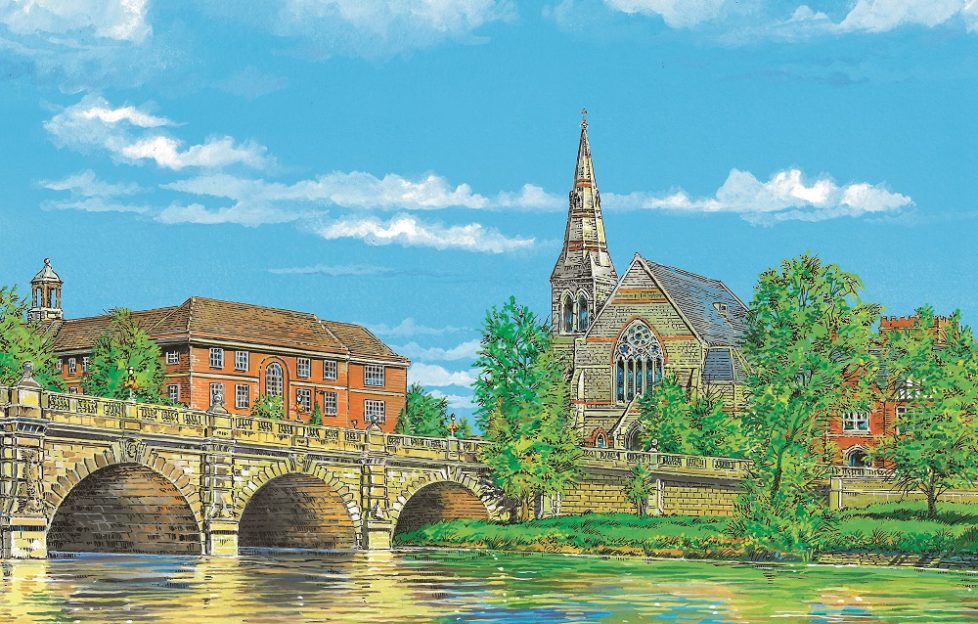 Illustration by DC Thomson Ltd.
Welcome to another Features sneak peek. There's lots in store in this week's issue . . .
Simon Whaley has been exploring Shrewsbury, which appears on our cover this week. Known as the "island of Severn", the town is located right in the middle of the River Severn, and is surrounded by a moat.
Simon's exploration of the Shropshire town sees him discover how several big names, including Charles Darwin, King Edward I, Charles Dickens and Wilfred Owen, are all related to the town in some way.
Discover this quaint town and it's picturesque landscape, which includes Shrewsbury Castle, St Mary's church, Shrewsbury Library, and more.
Celebrating Florence Nightingale
Right now, nurses are more important than ever.
But did you know it is International Nurses Day on May 12? This date was chosen as it was the birth date of Florence Nightingale, who we can thank for nursing as we know it today.
Laura Brown has written a tribute to Florence in this, her bicentennial year.
Not only a nurse, Florence was also a statistician, and is responsible for a significant amount of public health reform.
Read up on why we owe her so much in this week's issue.
Tide of change
Bill Gibb spoke to Catherine Gemmell of the Marine Conservation Society. Catherine is passionate about cleaning up our oceans, and co-ordinates beach cleans across Scotland.
Learn why this work is so important, and read up on the small changes you can make to clean up our beaches.
A heroic companion
Having served in the British Army, Kelly Ganfield had always been physically fit. So she was devastated when two strokes left her with epilepsy, Raynaud's and vision impairment.
However, with the help of her guide dog Archie, Kelly gradually regained her confidence and her fitness.
Our Yvonne spoke to Kelly about her and Archie's journey.
Round-the-world salads
In this week's cookery, we have a selection of salad recipes from both home and away for these warmer days.
This Fattoush Salad with Halloumi and Corriander Pesto Dressing makes the perfect lunch dish. We also have Crispy Beef Thai Salad with Honey and Ginger Diced Beetroot, Mixed Isle of Wight Tomatoes Pangritata Salad, and more.
Elsewhere in this week's issue: we celebrate National Limerick Day, feature our book recommendations for the month, and have a spread on spring wonders across the globe.
If you can't get to the shops just now for your "Friend", subscribe now by clicking here. This will mean your "Friend" will come straight to your doorstep! 
You can also take out a digital subscription, meaning your issue will come straight to your computer, tablet or phone! And it's great value for money. Click here for more details.