Features Sneak Peek: June 6, 2020 Issue
---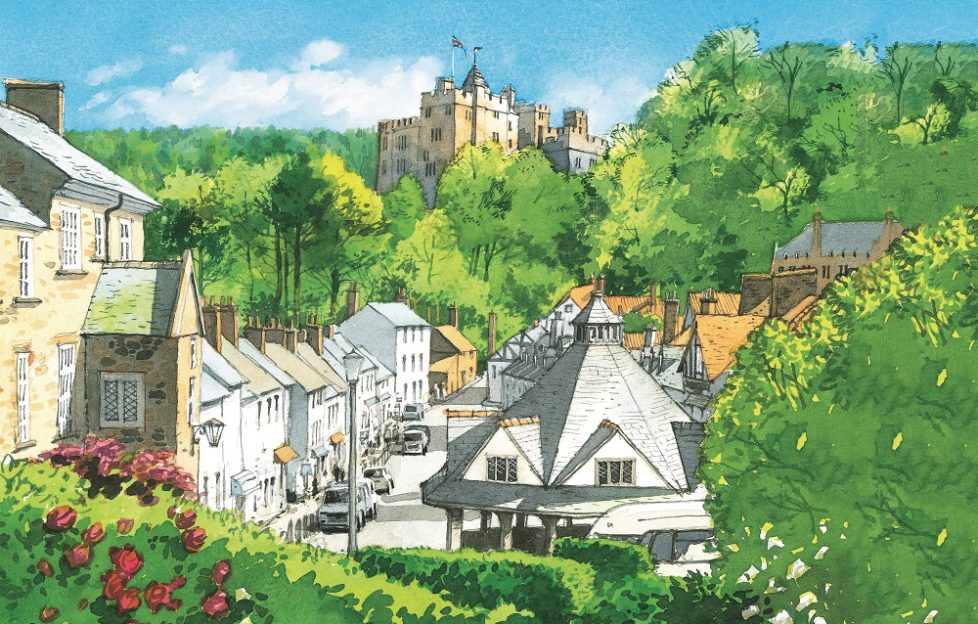 Illustration by DC Thomson Ltd.
Welcome to the June 6 issue Features Sneak Peek!
Our first June issue starts with a sunny cover feature in Exmoor.
Simon Whaley has been exploring the coast of this national park on the Devon/Somerset border, which spans 267 miles of stunning wild moorland.
There is a lot to see and do in and around Exmoor. Simon explores the nearby village of Dunster, where he discovers the luxurious Dunster Castle, as well as a unique Yarn Market.
Heading on to the town of Minehead, Simon tries his hand at crazy golf and admires the thatched cottages which line the streets.
But perhaps the most impressive part of Exmoor is its breathtaking views of Wales. The peak of the park allows a glimpse of Wales' Brecon Beacons.
Read more in this week's issue.
21st century crofting
Bill Gibb met Agnes Rennie, who has lived on her family's croft on the Isle of Lewis all her life.
With Agnes' family having owned the land since 1923, she is very much immersed in the crofting lifestyle.
She spoke to Bill about why community continues to be central to life on Lewis today.
Weighing it up
Willie Shand takes a fascinating look at the evolution of measurements over time. We've come a long way from the measures of the ell, fall, rood and furlong!
Read more in this week's issue.
Making miniatures
Bill Gibb spoke to miniature model maker Annina Diston. Having loved doll houses since childhood, graphic designer Annina began creating mini replicas of people's homes.
Unlike traditional doll's houses, these include all the real details of homes, down to dirty dishes. Read her story in this week's issue.
Terrific tomatoes
Tomatoes are in.
Make the most of these seasonal vegetables with our selection of tomato-based recipes in this week's cookery. This Tomato Salad with Ponzu Dressing and Soy Crunch is perfect for warm summer days.
We also have Tomato and Bean Quesadillas, One-pan Panzanella with Beetroot, Heirloom Tomatoes and Sourdough, and more.
Elsewhere in this week's issue: discover 6 good reasons to eat garlic, Polly Pullar explains the importance of insects, Alexandra Campbell explores climbing plants, and more.
If you can't get to the shops just now for your "Friend", subscribe now by clicking here. This will mean your "Friend" will come straight to your doorstep! 
You can also take out a digital subscription, meaning your issue will come straight to your computer, tablet or phone! And it's great value for money. Click here for more details.