Features Sneak Peek: June 20 Issue
---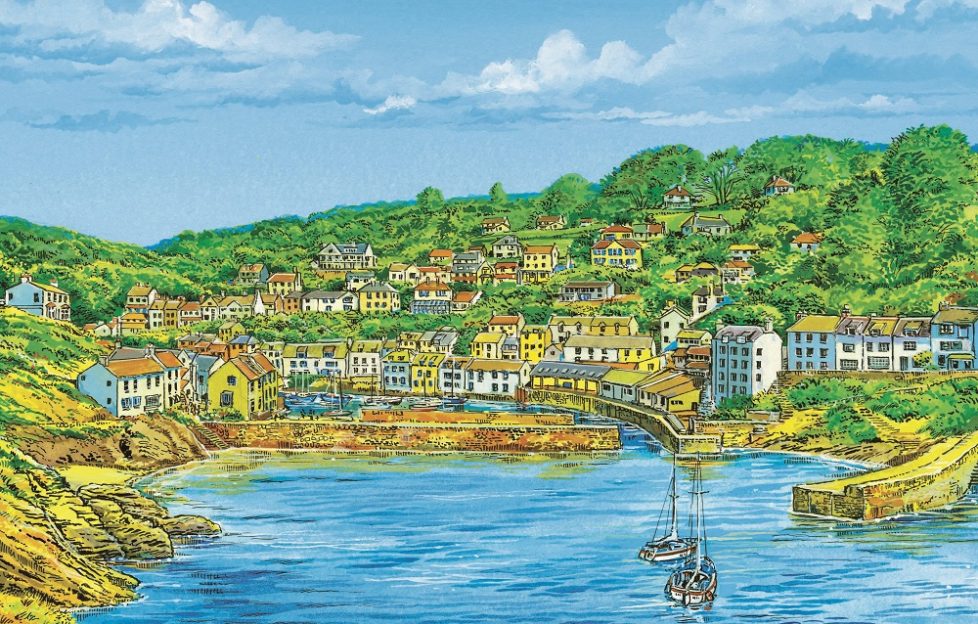 Illustration by DC Thomson Ltd.
Tomorrow we have a weekly and a special issue coming your way! Here's what you can look forward to in the weekly…
We may not be able to go on holiday just now, but Pat Coulter is reminding us it is still summer with a sunny cover feature on Cornwall.
Pat and her canine companion, Poppy, explored the quaint Cornish villages of Charlestown and Polperro on the Polperro Heritage Coast. Polperro has been voted the "third most charming small place in the UK", and certainly lives up to its reputation.
Admiring the scenery, Pat recounts the various films which have been shot in the area, as well as the literature inspired by it.
Pat's tour of the Cornish coast will both take you back in time, and let you know what you can look out for today. Don's miss it!
Dogs with Jobs: Part One
This week marks the beginning of our new "Dogs with Jobs" series! We have a series of monthly instalments all about amazing dogs who are decidedly career-minded.
In the first Dogs with Jobs, Lorna Cowan met cocker spaniel Molly, the pet detective. Having successfully recovered 100 missing cats, Molly is indeed an accomplished detective.
Read up on Molly's job in this week's issue.
Designer Gardens
Features Ed. Alex spoke to Gardeners' World's Mark Lane, the first person to present the show from a wheelchair.
Having previously had a career in publishing, Mark turned to gardening after a car crash in 2001, which left him struggling to come to terms with life in a wheelchair.
Alex and Mark chatted all about accessible gardening and how to make it work.
Read it in this week's issue.
King Richard
Following his passing in May, Douglas McPherson looks back on the life of Little Richard.
The much loved rock 'n' roll star fell in love with music as a teenager, while working part time at Macon City Auditorium and regularly watching concerts there.
Little Richard got his break when blues singer Sister Rosetta Tharpe invited him to open her show, and the rest is history…
Read more in this week's issue.
Pack a Picnic
Now that we are able to socialise outdoors, picnics have rapidly become a much-loved pastime across the nation.
In this week's cookery, we have a selection of perfect picnic recipes. Our favourite is these Tomato Pizza Rolls.
We also have Rainbow Persian-style Quinoa & Lentil Salad, Spiced Braeburn Apple Chips, and more.
Elsewhere in this week's issue, discover seven easy ways to improve your foot health, learn all about cranes, join in our latest Talking Point, and more.
If you can't get to the shops just now for your "Friend", subscribe now by clicking here. This will mean your "Friend" will come straight to your doorstep! 
You can also take out a digital subscription, meaning your issue will come straight to your computer, tablet or phone! And it's great value for money. Click here for more details.