Interview Extra: Royal Botanic Garden Edinburgh
---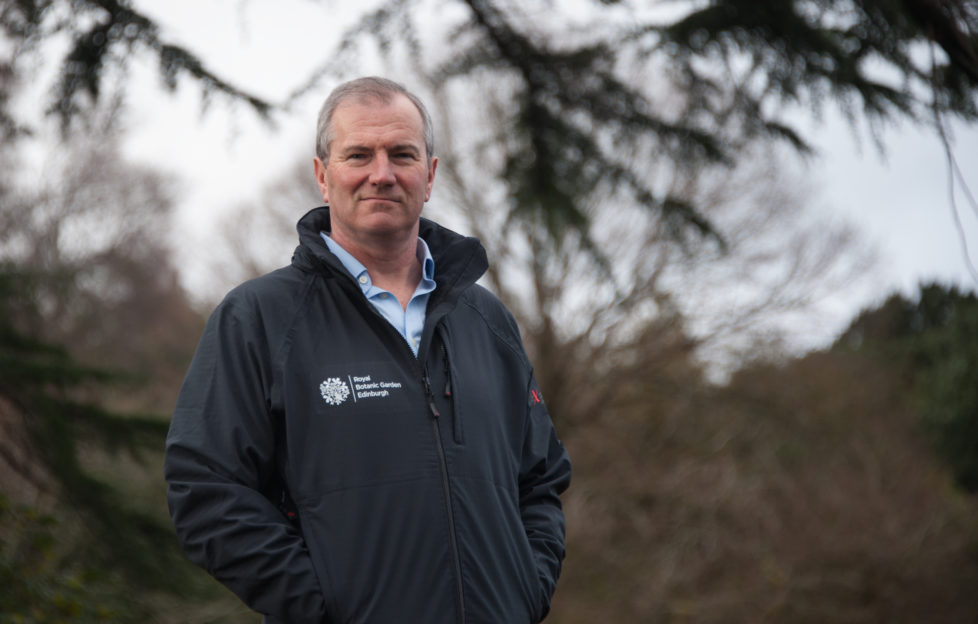 Photograph courtesy of RBGE.
I love a good interview.
You get to talk to people who do some of the most interesting jobs around, and one I spoke to recently was Simon, the Regius Keeper of the Royal Botanic Gardens Edinburgh (RBGE).
You can read the finished interview in Special 193, on sale now.
It's his role to oversee the whole operation of the historic garden and the RBGE family, which now has other locations across Scotland.
We always end up talking about more than we can possibly fit in to the printed interview.
Here are some bonus bits and bobs from that chat.
Do you still employ plant hunters to explore new areas and actively look for new species ?
Very much so.
We do expeditions in collaboration with the experts in the country in which we are operating. So, for example, this year our big expedition is to Papua New Guinea.
That's a four week expedition to the Papua New Guinea Highlands, and that's working with the National Museum of Scotland. It's to essentially monitor what's going on in a hitherto pretty unknown part of the world for it's botany.
We are actually going to travel a line through quite a large part of the country to look at what's there. This will provide very good information for Papua New Guinea and set the baseline, so if there are any future developments or any changes, they can be assessed.
We will be employing state-of-the-art DNA synchronising as well. We will be using technology to research the plants. So that's a very exciting expedition!
Is there quite a lot of bureaucracy in arranging these things? Or do you find that a lot of countries are on the same page and that it works really smoothly?
Inevitably there is bureaucracy in some places, so we do have to be very organised time-wise — not just in terms of permissions, but also if we are taking out material then there's often many hoops we have to jump through to achieve that. But in the end, it normally works out.
That's all part of what we do. The countries are making sure they are safeguarding their natural resources, so it's important!
As a leading institution, we have to maintain good relations with the countries we work in.
There are grand plans for the future of Edinburgh's gardens — what's happening in the months and years ahead?
Funding is not secured yet, but we are working on it, and we await the outcome of the Scottish Government's review this year.
The Scottish Government are committed to what we do here, so I think it is a matter of "when" not "if" . . .
We have planning permission for the new structures, and we're also planning renovation and restoration for our listed buildings.
We've started works on the ground to move trees and other plants, so we are all set to go. 
When the Scottish Government commit, we will start fundraising for it all.
We hope to raise around 15-20% of the funds.
How have you established this international fame? What is so unique about the world botanic gardens in Edinburgh?
There are two things. The first is the national botanic collection, which is just extraordinary in its richness built up over a long history.
We have the herbarium, which has over 3 million preserved specimens.
It's a reference library of preserved plants for scientists around the world; we are busy digitising that so that we can give global access. We have some way to go yet, but that's progressing.
And then there is the expertise that we've built up in horticulture and science. And that's deep expertise.
And we've got ambition; we've got vision of what we want to do.
We can't solve the world's problems alone, but we are working with a network which we have built up over centuries.
There is a huge collective contribution that we can make.
Never miss a Special again with a subscription. Right now, your first 4 issues are just £5!
If you're a fan of an interview too, click here to read Alex's chat with the late Rosamunde Pilcher.