Features Sneak Peek: Special 193
---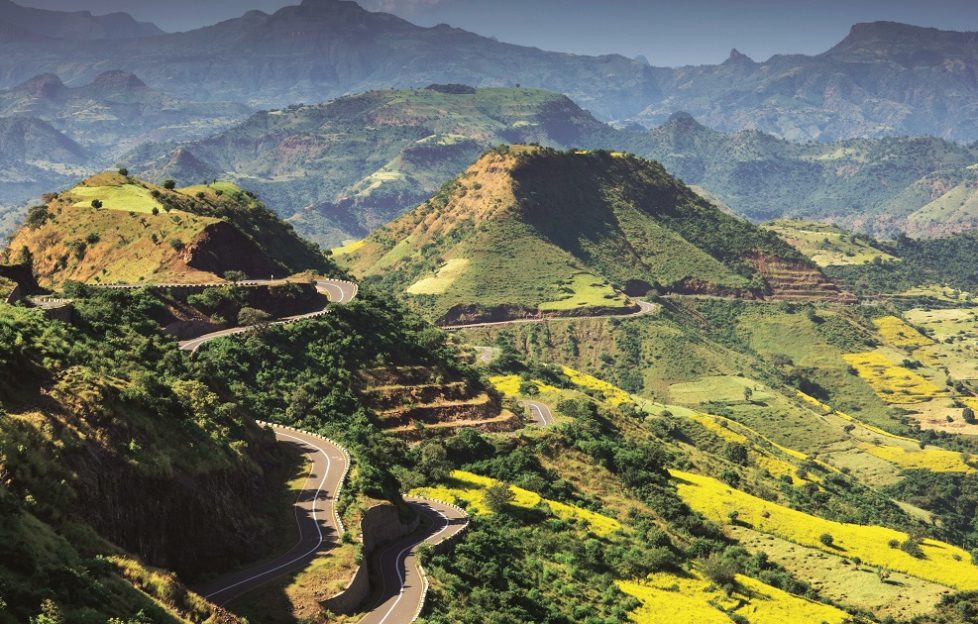 Photograph by Neil McAllister.
If you're looking for a little extra escapism this week, look no further than our latest Special.
Special 193 is filled with a variety of feel-good and fabulous features just for you!
Escape to Ethiopia
First up, Neil McAllister shares a recent (pre-lockdown) trip to Ethiopia.
Neil discovered the unique beauty of this up and coming holiday destination, stopping over in the ancient walled trading town of Harar, the tribal town of Jinka, and the Christian highlands.
Neil visited many of the Ethiopian highlands' antique churches, complete with large numbers of devout worshippers. In Lalibela, the country's most visited town, Neil discovered renowned churches carved from the living rock, allegedly with the help of angels.
Read up on Neil's Ethiopian adventure in Special 193.
Inside Edinburgh's Royal Botanic Garden
Features Ed. Alex spoke to Simon Milne, Regius Keeper of Edinburgh's Royal Botanic Garden.
The job of a Regius Keeper is an important one, being the "top job" in the garden. Simon is Edinburgh Botanic Garden's 16th Regius Keeper in its 350 years. The job of a Keeper is so loved, people stick at it for as long as they possibly can.
Historically, the garden and its plants have been fundamental in medical research.
Pick up Special 193 to find out more!
For the Love of Libraries
Ali Henderson spoke to the people who fought to save Burley library in Bradford.
Sadly, libraries are being shut rapidly across the UK, due to lack of funds. However the community in Burley wouldn't let this stand in the way of their library.
Read up on the volunteer led project which saved a vital community hub.
Around the World at Seventy-Seven
Dawn Geddes caught up with Jeanne Socrates, the oldest person to sail around the world non-stop and unaided. Achieving this title at the age of seventy-seven, this was not Jeanne's first trip around the world.
Jeanne had previously gained the title of oldest woman to sail around the world, but didn't stop there.
Read up on her love of sailing in Special 193.
A Sanctuary for All
Our Yvonne discovered how Willows Animal Sanctuary helps both animals and people in need.
From rabbits to reptiles, sheep and llamas, the sanctuary is home to a wide range of animals. Many of these animals have been neglected in the past, but now bring comfort to others.
The sanctuary offers animal assisted therapy to people with mental health issues, providing a unique soothing presence.
Read more in Special 193.
Elsewhere in Special 193, read up on the "Street Paws" charity, experience a Day in the Life of an aviation technician, and much more.
If you can't get to the shops just now for your "Friend", subscribe now by clicking here. This will mean your "Friend" will come straight to your doorstep! 
You can also take out a digital subscription, meaning your issue will come straight to your computer, tablet or phone! And it's great value for money. Click here for more details.