Picnic Week: Roasted Vegetable Brioche Baguette
---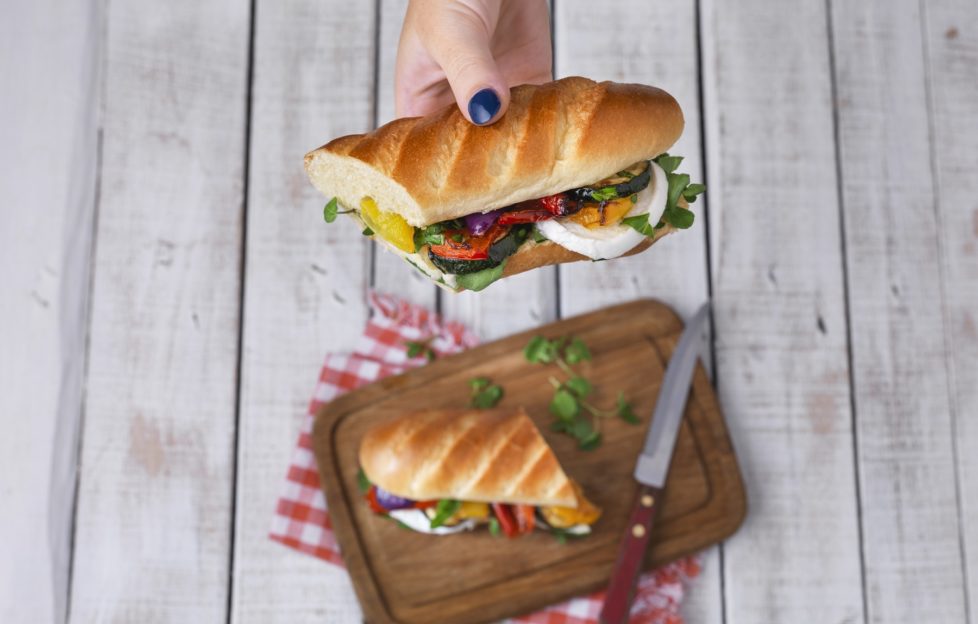 Image courtesy of St Pierre Bakery.
Ingredients
2 St Pierre Pre-cut Brioche Soft Baguette
1 tbs olive oil
1 courgette, sliced
2 mixed coloured peppers, such as red and yellow, cut into chunks
1 red onion, cut into slices
Mixed salad leaves
Sliced mozzarella
Recipe courtesy of St Pierre Bakery.
National Picnic Week runs from June 22-28.
Just in time for the warm weather, and a little less lockdown here in the UK!
Make the most of it with this simple yet satisfying Roasted Vegetable Brioche Baguette!
Method:
Heat the oven to 200 deg. C., 400 deg. F., Gas Mark 6.

In a bowl, mix the oil with the courgette, red and yellow peppers and red onion. Tip into a roasting tin and then roast in the pre-heated oven for 30 minutes.

Allow the roasted veg to cool.

Open up the brioche soft baguettes. Add mixed leaves, sliced mozzarella and roasted vegetables.

Close the baguette, slice in half and serve.
This National Picnic Week, grab your blankets and baskets out of the cupboards and get out into the great outdoors (while respecting social distancing guidelines!)
For more on National Picnic Week, click here.
For more delicious picnic choices from "The People's Friend", try this Blackberry And Goats' Cheese Quiche, or bake a batch of these Mini Victoria Sponges as a sweet treat!
If you can't get to the shops just now for your "Friend", subscribe now by clicking here. This will mean your "Friend" will come straight to your doorstep!