Features Sneak Peek: August 1, 2020 Issue
---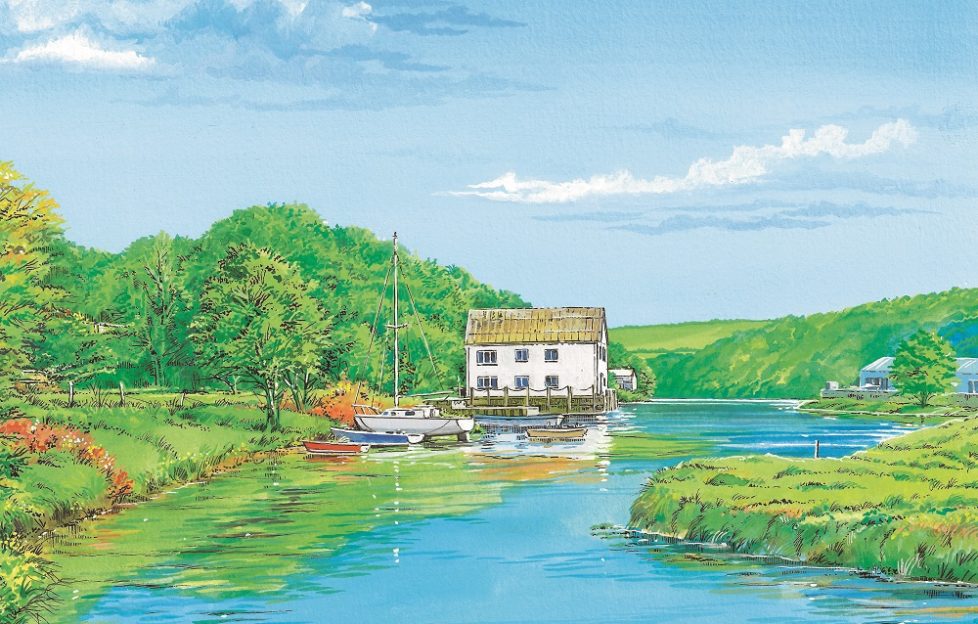 Illustration by DC Thomson Ltd.
Hasn't July just flown by?! We can't believe our August 1 issue hits the shelves tomorrow. We're here with a sneak peek into the issue . . .
On our cover this week, Pat Coulter took a trip to Cornwall's Lizard Peninsula. The picturesque peninsula is home to Trebah Garden, the setting of the upcoming film adaptation of Frances Hodgson Burnett's "The Secret Garden".
The film, starring Colin Firth and Julie Walters, is being released in the coming months, and it's the cause of some excitement for fans of the much loved novel.
Pat took a stroll around the quaint hamlet of Helford on the peninsula, whose stone cottages and thatched pubs certainly indicate it is a picture perfect setting for the classic novel.
Discover the Lizard Peninsula and learn of the early life of Frances Hodgson Burnett in this week's cover feature.
Behind the lens of a wildlife photographer
We chatted to urban wildlife photographer Sarah Cheesbrough about her latest book, "Wild Neighbours", which documents over 80 different animals in and around London.
Sarah's book is a collection of all the wildlife in the UK's capital city, existing right under our noses but often going unnoticed.
Discover London's wildlife from Sarah's perspective in this week's issue.
A monument to the Munros
Scotland is home to 282 Munros (hills over 3,000 feet high). 
Willie Shand's father was one of the many avid "Munro baggers", who make it their mission to climb them all. Most Munros have a cairn at the summit, where walkers can add a stone to mark their achievement.
Willie's dad, however, created a rather unique cairn of his own.
Read more in this week's issue.
Keeping your pet safe
We are now aware that it it possible for animals to catch coronavirus. 
This has left many of us worrying about our pets potential to spread infection and disease.
In our latest Pets & Vets, we provide a wealth of information about which infections can be transmitted from pets to humans.
Easy sweet treats
In this week's cookery, we have a selection of easy sweet treats which are ideal for making with children. We can't wait to try this Giant Strawberry Choc Chip Cookie!
We also have Crispy Raspberry Cakes, SKIPPY Peanut Butter Quick Cookies, and more.
Elsewhere in this week's issue: we have 6 good reasons to eat leeks, helpful tips on how to be a savvy saver, advice for new cyclists and much more.
If you can't get to the shops just now for your "Friend", subscribe now by clicking here. This will mean your "Friend" will come straight to your doorstep! 
You can also take out a digital subscription, meaning your issue will come straight to your computer, tablet or phone! And it's great value for money. Click here for more details.