Features Sneak Peek: Aug 15, 2020 Issue
---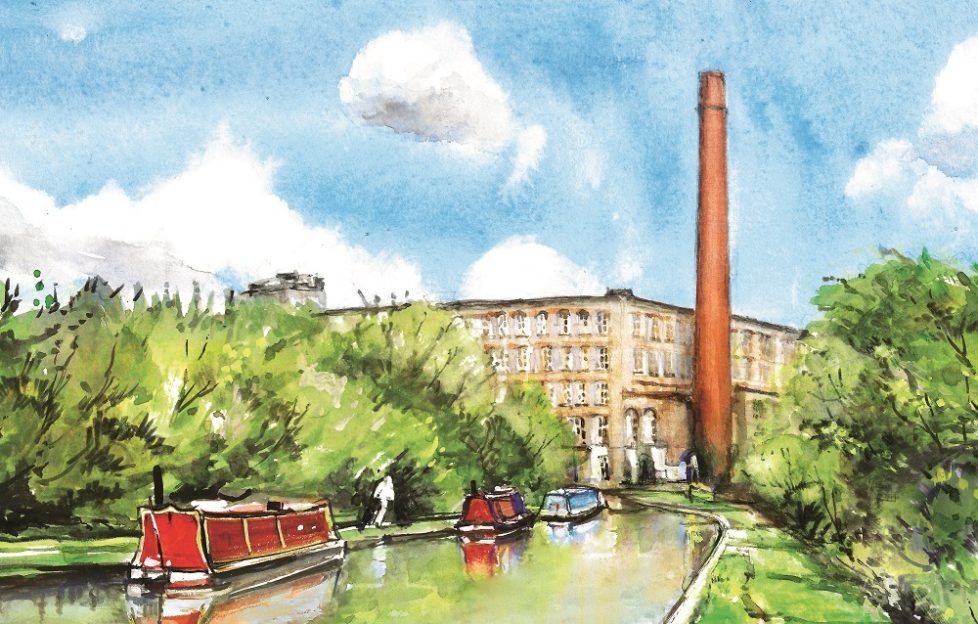 Illustration courtesy of DC Thomson Ltd.
It's that time of the week again! Welcome to this week's sneak peek, giving you an exclusive preview of all the fabulous features in our Aug 15 issue.
First up, this week's cover feature saw Neil McAllister take a nostalgic walk through the streets of Bollington, named "the best place to live in north-west England" by "The Sunday Times".
Having been born in Bollington, Neil reflects on his family's time in the town, where his grandfather worked as a railway goods carrier.
Neil looks back at the area's industrial origins, with Bollington's cotton mills attracting a new workforce to the town during the industrial revolution which shaped what it looks like today.
Read up on Bollington in this week's issue.
Dogs with jobs
We're so excited about the next instalment of Dogs With Jobs! This week, Lorna Cowan met Simba, the English springer spaniel who works for the London Fire Brigade.
Energetic Simba loves his role with the fire brigade, helping to detect substances which may have started fires.
Read up on Simba's amazing career in this week's issue.
Memories of St Kilda
Polly Pullar looks back on the fascinating history of St Kilda, 90 years on from the evacuation of its last inhabitants.
The cluster of islands off the west coast of Scotland is not easily accessible, however the unique beauty of the area is widely recognised, and St Kilda is one of Scotland's six UNESCO World Heritage Sites.
Read up on the fascinating tales of St Kilda's inhabitants in times gone by.
Happy Birthday Princess Anne
"Friend" royal correspondent Ian Lloyd sends many happy returns to the Queen's only daughter on her seventieth birthday.
While Princess Anne's official birthday celebrations have been postponed this year due to COVID-19, Ian Lloyd takes a look back on her life in honour of this big birthday.
Afternoon treats
In this week's cookery, we have a selection of treats that could be the perfect accompaniment to your afternoon cuppa.
We love the look of these Walnut and Cinnamon Puff Pastry Buns!
We also have Ginger and Orange Gin Drizzle Cake, Muffins with Raspberry and Cinnamon, and more.
Elsewhere in this week's issue:  7 easy ways to improve your fibre intake, Julia Chapman tells us about her new novel, "Date with Danger", and much more.
If you can't get to the shops just now for your "Friend", subscribe now by clicking here. This will mean your "Friend" will come straight to your doorstep! 
You can also take out a digital subscription, meaning your issue will come straight to your computer, tablet or phone! And it's great value for money. Click here for more details.