Features Sneak Peek: August 22, 2020 Issue
---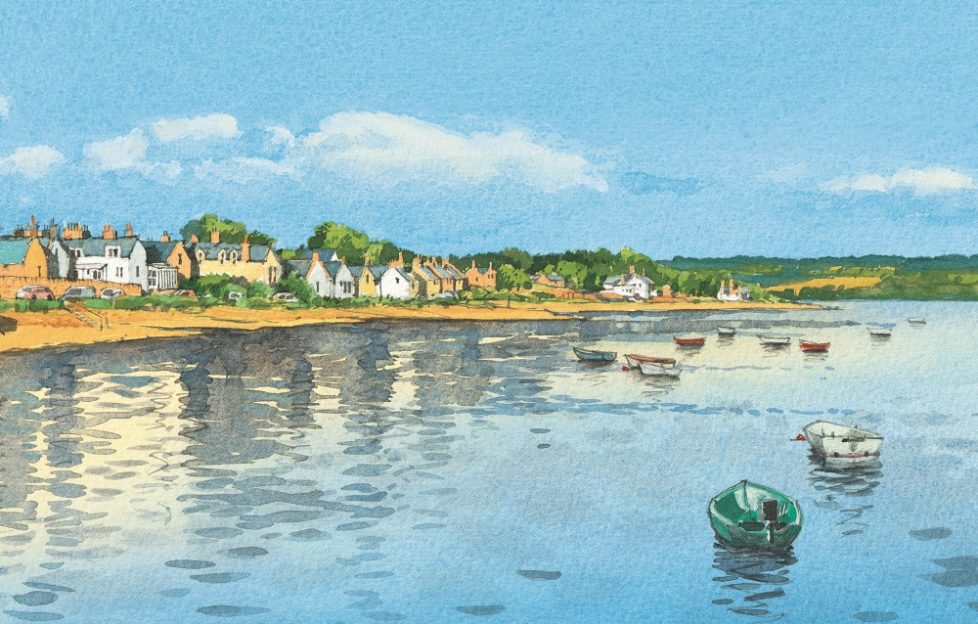 Illustration by DC Thomson Ltd.
We hope you are nearly finished with last week's issue and ready for pastures new! Our August 22 issue hits the shelves tomorrow.
On our cover this week, Willie Shand has been following the River Findhorn through the Scottish Highlands. One of the longest rivers in Scotland, it runs for roughly 65 miles.
Willie visited Dulsie Bridge, which the river runs under at what Willie considers its most picturesque point. Willie is not the only fan of Dulsie Bridge, in his feature he reflects on Robert Burns' visit to the spot during his Highland tour in 1787.
Read more on Dulsie Bridge and the River Findhorn in this week's issue.
Happy Inside
We spoke to previous editor of "Elle Decoration" magazine, Michelle Ogundehin, about how to create a home space which will positively affect our wellbeing.
Michelle's new book, "Happy Inside", encourages us to focus less on what our homes look like and more on how they make us feel.
Read more in this week's issue.
Hear Hear!
Once described by George Orwell as "one of the minor wonders of the world", Speaker's Corner in London's Hyde Park is a spot where anything goes.
In this particular corner of London, anyone can talk about whatever they like. This corner has been used to champion several causes through the years.
Read Richard Webber's feature on Speaker's Corner in this week's issue.
The Gift of a Horse
Bill Gibb spoke to Magi Duncan, who runs a horse riding school in Ayrshire. When Magi received her first horse as a gift from her husband, it quickly inspired her to start a riding school.
Read up on how Magi is sharing her passion for horses in this week's issue.
Let's Eat Outside
Just in time for the sunny weather, we have a selection of recipes perfect for picnics, barbecues and garden parties in this week's cookery. We can't wait to try this Falafel Pitta with Green Tomato Chutney.
We also have California Walnut and Butternut Squash Pastry Tart, Coffee and Hazelnut Eton Mess, and much more.
That's not all…
Elsewhere in this week's issue, we spoke to photographer Laura Page who is capturing the charm of the UK's over-eighties, join in our Talking Point and read up on inspirational Alfie Hewett's sporting career.
If you can't get to the shops just now for your "Friend", subscribe now by clicking here. This will mean your "Friend" will come straight to your doorstep! 
You can also take out a digital subscription, meaning your issue will come straight to your computer, tablet or phone! And it's great value for money. Click here for more details.