Features Sneak Peek: September 5, 2020 Issue
---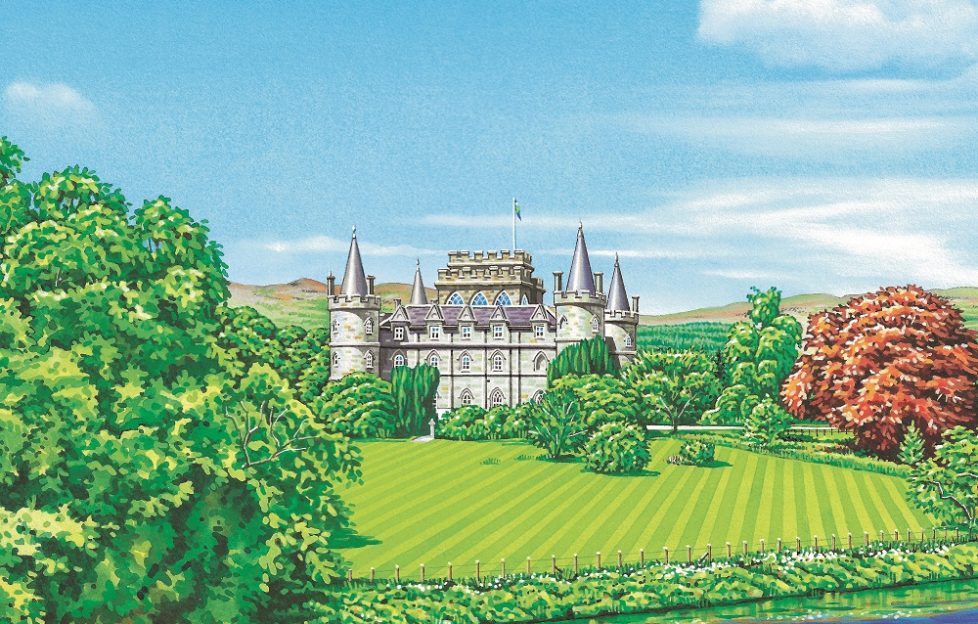 Illustration by DC Thomson Ltd.
Welcome to this week's Features Sneak Peek! Our first September issue hits the shelves tomorrow and we can't wait for you to pick it up.
On our cover this week, Willie Shand discovered the lesser known side of Inveraray, located in Argyll and Bute.
Did you know Inveraray as we know it today is not where the town was originally built? The town was originally closer to Inveraray Castle, however its residents were uprooted and the town rebuilt at its current location in the 1700s.
The setting of Inveraray might also be familiar from the writings of Neil Munro, who was born and bred in the town and used it as the backdrop for many of his famous short stories.
Read up on Inveraray in this week's issue.
The world of Roald Dahl
In honour of his birthday on September 13, now dubbed Roald Dahl day, Lorna Cowan looks back on the author's life and his much-loved fiction.
From "The Twits" to "Matilda" to "Charlie And The Chocolate Factory", step into Dahl's magical world of stories in this week's issue.
Stories for lipreading
Sally Jenkins spoke to Annabel Hervey-Bathurst of the website "Stories For Lipreading", which creates short films to help people improve their lipreading skills.
The "Stories For Lipreading" website is an invaluable resource for those suffering from hearing loss. 
Think green, be green
This week we're so excited to unveil the first instalment of a new regular slot in the magazine: our eco page!
In the UK, 81% of adults are increasingly concerned about environmental issues.
Our new eco page is bursting with great hints and tips on how to live more sustainably.
Feel-good food
In this week's cookery, we have a selection of healthy, feel-good recipes. We can't wait to try these Feta, Olive and Tomato Muffins.
We also have Ginger And Lime Drizzle Traybake, Cauliflower Biriyani with Sweet Carrot Relish, and more.
Elsewhere in this week's issue: we have advice on how you can profit from your passion, a tribute to cinema star Olivia de Havilland, how to ease your pet out of lockdown, and much more.
If you can't get to the shops just now for your "Friend", subscribe now by clicking here. This will mean your "Friend" will come straight to your doorstep! 
You can also take out a digital subscription, meaning your issue will come straight to your computer, tablet or phone! And it's great value for money. Click here for more details.