International Day Of Charity: Re-engage
---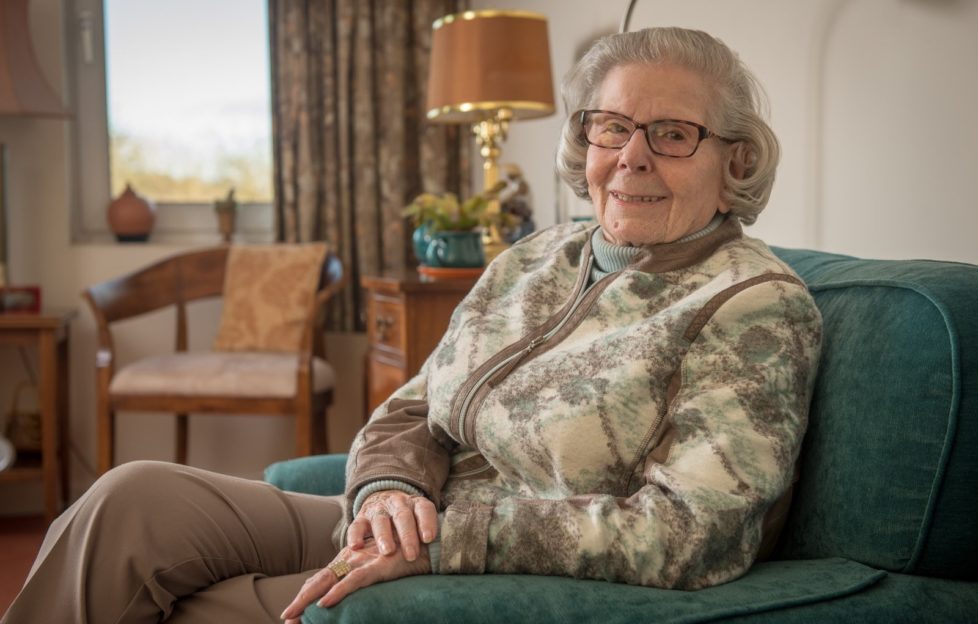 Image courtesy of Re-engage.
Today is International Day Of Charity, which gives us a great chance to take a closer look at Re-engage, one of the partners involved in our "Close-knit Friends" campaign.
Here, a member of staff sat down to answer our questions . . .
Tell us a little bit about Re-engage, it's mission, and how it was founded
Re-engage is a charity that is positive about older age. We are committed to fighting loneliness, so that people can have social lives and friendship groups however old they are. Our mission is to work within communities to end social isolation and loneliness in older people.
Re-engage (or Contact the Elderly as it was known back then) was founded in 1965 by Trevor Lyttleton OBE.
He met an older woman living near him in London. She was alone and had on friends to speak of. Saddened by the realisation that she was just one of many people living like this in his borough, Trevor decided to do something to help isolated older people in the area.
After contacting Marylebone Welfare Department, he and his friends visited a total of 12 older people and invited them on a visit to Hampton Court. The visit was so successful, Trevor decided to set up further groups and the organisation was born.
Re-engage was known as Contact The Elderly until recently — why the name change?
We were approaching a new chapter in our organisation. And we really wanted to make sure our brand and name both represented the older people we worked with and our vision — a world where no one is ever too old to make friends and enjoy social interaction.
We often found that older people simply didn't like being called "elderly". Some considered it ageist. As an age-proud organisation, we wanted to make sure we were listening to and amplifying older voices. Our old name was getting in the way of that so it was time to change.
In Re-engage and our strapline "bringing generations together", we found a name that fits with what we do so well. Our amazing volunteers re-engaging with and in communities. Inspirational older people letting us into their lives.
Our staff and volunteer teams can bring them company and connections.
But think of all the joy and experience that they can share with us when we re-engage with their generation.
Can you give me some examples of your activity/any big successes the charity is particularly proud of?
We will always be especially proud of our tea party programme. It began as a small outing 50 years ago and has now expanded to reach over 8,000 older people a year in 900 groups, supported by 14,000 volunteers across England, Wales and Scotland.
This year in particular has been tremendously difficult for a lot of us. But especially older people who rely on services and organisations like ours.
While we had to suspend our tea parties as a result of COVID, we knew there were thousands of older people living alone, with no prospect of social contact or friendship for the foreseeable future.
Call companions, our new telephone befriending service, was our way of making sure no older person felt forgotten or friendless during the pandemic. For the generation most susceptible to the virus, it has been a scary and worrying time.
Our call companion volunteers were able to make sure any older person who needed it had someone to turn to for friendship.
At its launch, we received an incredible 2,000 volunteer applications and now, thousands of calls are taking place. One of our volunteers told us that an older person he had phoned hadn't used her voice in two weeks. These stories make us incredibly proud of our volunteers and the people we have been able to help.
How did you get involved with "The People's Friend" and the Close-knit Friends campaign?
We've been working with "The People's Friend" for roughly ten years now. The magazine sponsored and helped set up one of our first groups in Glamis.
Since then, we've launched several groups in the area and the staff have hosted many tea parties for our older guests — including a very special party celebrating the magazine's 150th anniversary last year.
Fighting isolation and loneliness is at the core of what we do.
So when "The People's Friend" told us about their "Close-knit Friends" campaign, we were delighted to come onboard. We want to help spread a little cheer in what has been a hard and uncertain year.
Other than participating in "Close-knit Friends", how can our readers get involved with Re-engage?
We want to be able to reach as many people as possible.
If there is older person in your life, perhaps a relative or neighbour, who would like to receive a regular call or a chance to make a new friend, please do get in touch with us via our freephone (0800-716-543) or via our website.
For those who have a bit of time to spare, please consider volunteering as a call companion to offer companionship to an older person.
---
Re-engage is not the only charity working with "The People's Friend".
For more information, visit our Helping Others pages.