Features Sneak Peek: September 19, 2020 Issue
---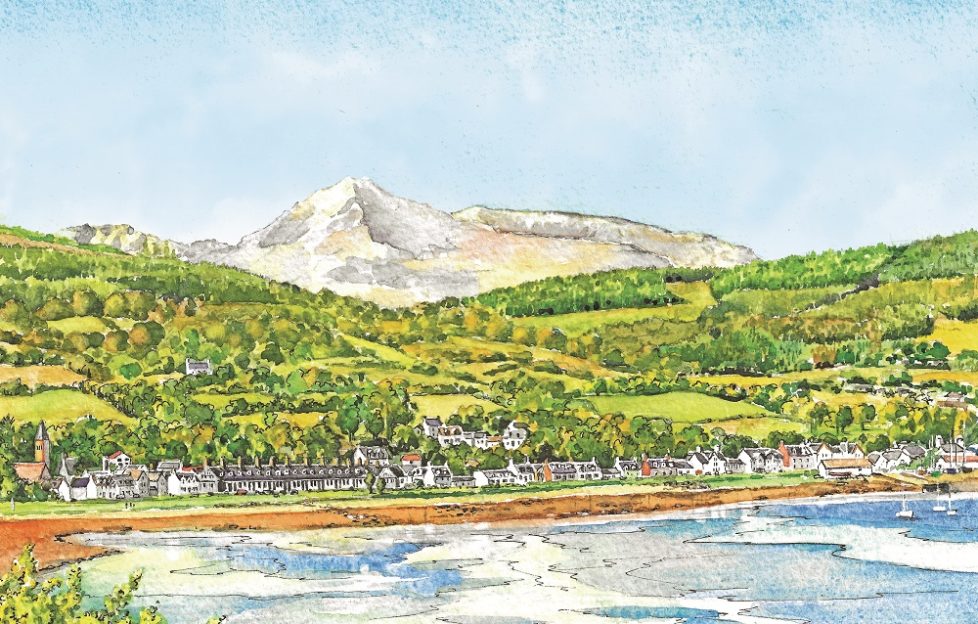 Illustration by DC Thomson Ltd.
Welcome to our September 19 issue Features Sneak Peek!
This week's issue sports a stunning cover featuring the Isle of Arran.
Morag Fleming, who is well acquainted with the island, took a day trip around some of Arran's best bits.
For an island with a population of just 5,000, there is plenty to see and do. For example, Morag visited the newly refurbished Brodick Castle, one of the Scottish National Trust's top attractions.
She also took a stroll around the villages of Lochranza, which contains a distillery, a stunning bay and quaint fishermen's cottages, and Machrie, home to the Machrie Moor stone circles.
Lost Stock
The closure of several retail stores during lockdown was not without its consequences for clothes manufacturers.
In this week's issue, Dianne Boardman spoke to Edinburgh entrepreneur Cally Russell about his initiative, Lost Stock.
Lost Stock prevents clothes from ending up in landfill and ensures clothes manufacturers in Bangladesh are paid a fair wage for their work.
Find out more about the initiative's impressive model in this week's issue.
Dogs with jobs
Lorna Cowan introduces us to the latest star in our "Dogs With Jobs" series. This week's hardworking canine is Bertie, the golden retriever with an important job in court.
Bertie acts as a therapy dog for vulnerable victims and witnesses in court rooms, with great success.
Learn more about Bertie's important vocation in this week's issue.
All about pine martens
Susie Kearley has been investigating the fascinating lives of pine martens: a mustelid native to northern Europe.
The cute creatures are currently making a comeback in the UK.
Pine martens were traded as currency in medieval Croatia, and still appear on Croatian money today.
Read more in this week's issue.
Recipes for autumn
We can't believe it either, it's nearly autumn!
In this week's cookery, we have a selection of recipes for these cooler evenings.
Why not try this Sweet Potato Saag Aloo? We also have Sausage Linguine, a Blueberry and Pistachio Mug Cake, and much more!
Elsewhere in this week's issue: join in our latest Talking Point on reality TV, discover the work of education movement "Hello World", Dianne Allen talks about her latest book, and much more.
---
If you can't get to the shops just now for your "Friend", subscribe now by clicking here. This will mean your "Friend" will come straight to your doorstep! 
You can also take out a digital subscription, meaning your issue will come straight to your computer, tablet or phone! And it's great value for money. Click here for more details.