Features Sneak Peek: October 3, 2020 Issue
---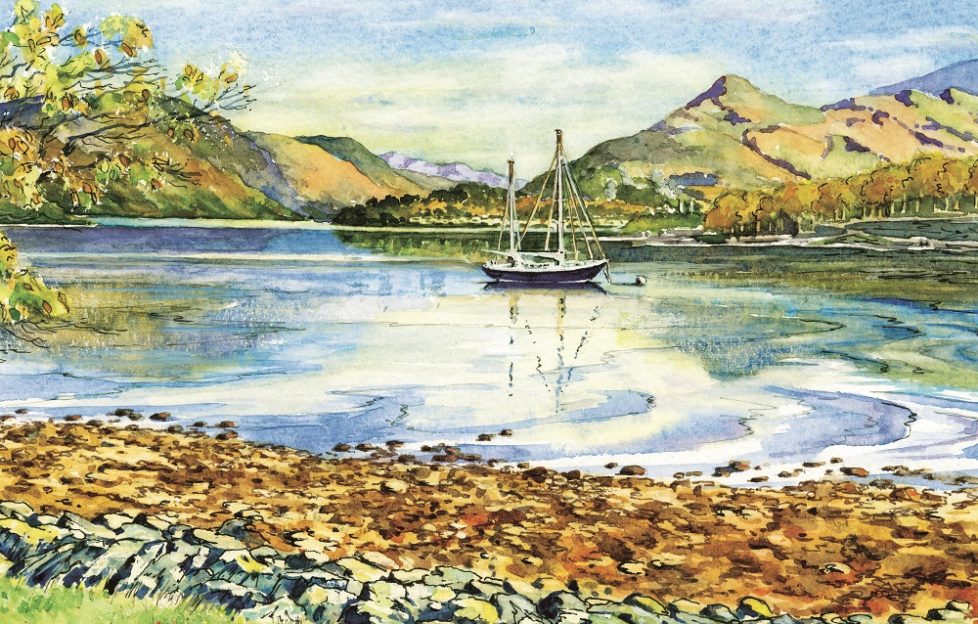 Illustration by DC Thomson Ltd.
Welcome to this week's Features Sneak Peek! It's very autumnal outside today — it's time for our first October issue.
On our cover this week, Willie Shand has been exploring Glen Coe valley and the lovely Loch Leven. In this particular cover feature, we get an insight into just how much planning goes into Willie's expeditions, and how jam-packed they can be!
Chasing the good weather meant a slight detour from Willie's original plans, but his photographs prove the trek was certainly worth it. Willie explored Loch Leven before heading for the various villages in the Glen Coe valley, including Ballachulish and Kinlochleven.
Read more in this week's issue.
Social Farms & Gardens
Gillian Harvey learned about the charity Social Farms & Gardens, which ensures everyone has access to an outdoor space they can enjoy.
The benefits of spending time in the great outdoors are widely known, and this initiative aims to improve some of our favourite shared spaces.
Read more in this week's issue.
Poetic waterways
To celebrate National Poetry Day on October 1, Wendy Turner visited several lakes and rivers around England which have inspired great poetry.
Wendy reflects on the history of these waterways and the inspiration they provided for great poets through time.
Pets & Vets
In this week's Pets And Vets, vet Linda Simon explains the importance of buying your pets from trustworthy sellers.
Linda details why we should always know exactly where our pets are coming from, and the legislation related to this around the UK.
Read more in this week's issue.
Sandwich inspiration
In this week's cookery, we have a selection of recipes for sensational sandwiches. This Brioche Club Sandwich has our mouths watering!
We also have Strawberry and Raspberry Cream Cheese French Toast, a SPAM Bagel Sandwich, and much more.
Elsewhere in this week's issue: read up on how to cut funeral costs, get our latest green tips on our eco page, check out Alexandra Campbell's advice on planting trees and shrubs in autumn, and much more.
If you can't get to the shops just now for your "Friend", subscribe now by clicking here. This will mean your "Friend" will come straight to your doorstep! 
You can also take out a digital subscription, meaning your issue will come straight to your computer, tablet or phone! And it's great value for money. Click here for more details.