Great British Bake Off 2020: Bread Week
---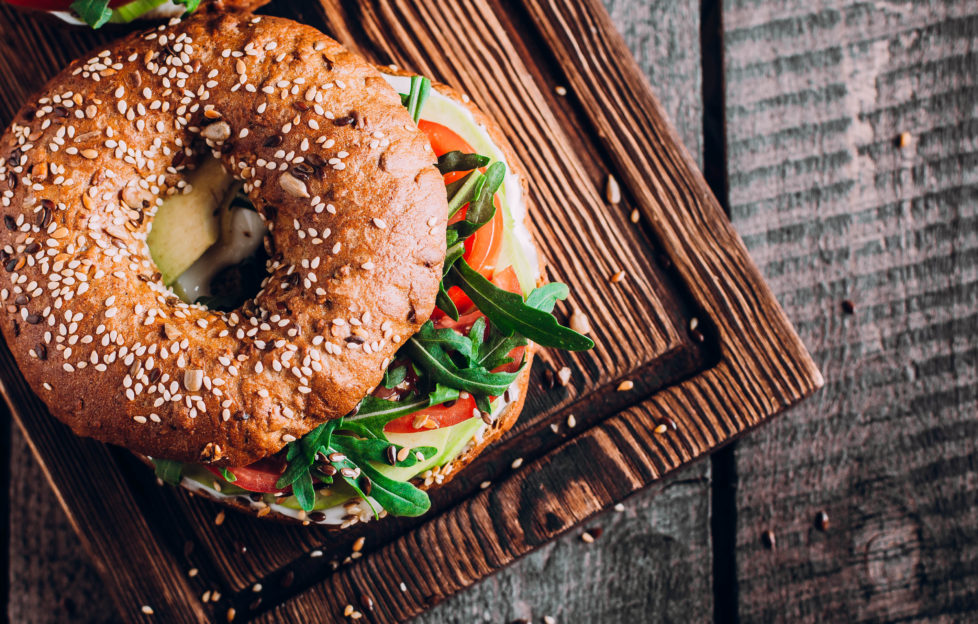 Shutterstock.
The Great British Bake Off's Bread Week is traditionally a tough one.
That's almost exclusively because Paul is a dough nut. Bread and butter is his bread and butter.
He's normally quite a harsh critic anyway, despite the prevalence of the famed Hollywood handshakes. But it's here that he really expects the bakers to prove something to him.
It's important. How many more hints to they knead?
It's a little baffling, then, to hear some of them say that they don't enjoy baking it, or haven't practised it, or are just hoping to get through it.
An auspicious start.
Who would be the Bread Winner? Read on . . .
It's Bread Week. The bakers are going to knead to remain barm. They'll have to crust their judgement and roll with the punches. Lets hope they don't have a baps in concentration, or they'll be toast. #GBBO

— Joe 😎💫 (@joecousins89) October 6, 2020
The signature challenge: soda bread (sweet and savoury)
As is the established pattern, we begin with Rowan reaching for the stars. His soda bread will be a little gritty, but he likes it that way.
He may look like he'd settle down to a Corrie omnibus, but he's more of a Sopranos kind of guy.
Apparently.
"It's quite a lot, isn't it?" says Prue.
Yes, Prue. It was quite a lot last week, too, and he didn't actually accomplish any of it.
Still, we're not the only ones who missed Mak, with Linda planning to use honey he brought from home in her bread.
Pied Piper Peter says "bicarb" so many times, we're convinced he's an expert. But the decision to go gluten-free comes back to bite him, when his bread turns out to be gloopy and tasteless.
Hermine, on the other hand, takes a much larger risk — by flavouring her bread with salmon and cheese.
Paul had been crying out for new flavours, and this certainly sounded new.
Her nerves were tested a little, but Hermine's yeast-based trailblazing worked a treat. She was the clear winner, even attracting a handshake from the Boss Baker:
Hermine's reward for creating a new bread? A Hollywood Handshake! Ah, to live inside the bio-secure Bake Off bubble and experience such an honour. #GBBO pic.twitter.com/6YNcEArSeH

— British Bake Off (@BritishBakeOff) October 6, 2020
Who was bringing up the rear?
Well, let's just say this: when someone describes your bread as "like eating a lemon drizzle cake in a sandstorm", you know things haven't quite gone to plan.
When that person is Paul Hollywood,  it might be time to back away the waistcoats.
The technical challenge: rainbow bagels
Bagels are difficult enough as it is, so obviously Paul wants them made in rainbow colours.
It represents the NHS, apparently. The Great British Bake Off is nothing if not topical.
None of the bakers loved the vague instructions under those gingham cloths.
"Bake?" one of them might have said. "Here? On a baking show? I'm not sure how."
Off they went regardless. With all the dyes required to get that health service-y look just right, the tent soon began to resemble the aftermath of finger painting day at nursery.
Those bagels come out in all shapes and sizes. Which sounds inclusive, but isn't really — there was a right answer here.
😥 #GBBO pic.twitter.com/f9sb9KHiKW

— British Bake Off (@BritishBakeOff) October 6, 2020
David didn't have it. Nor did Sura, Hermine, or Laura.
And no, Rowan didn't have it either.
Dead last, he was beginning to look a little like that chef in the "Titanic" sinking scene, clinging to the railings and swigging from a hip flask.
Linda came out on top, and her enthusiasm was pretty infectious.
She will forever now be known as Barbara Winner.
The showstopper: a bread . . . plaque?
These bakers, who nearly to a man were flummoxed by the existence of marzipan last week, apparently all know what a bread plaque is.
Tasked with representing something they were thankful for, however, they didn't disappoint.
Some of these were real showstoppers:
Behold the magnificent beasts of yeast – the Bread Week Showstoppers! #GBBO pic.twitter.com/OVFcVmT4pI

— British Bake Off (@BritishBakeOff) October 6, 2020
Taste, unfortunately, seemed to be secondary.
That was the most common complaint across all the entries, with Paul admitting "the standard was not great".
Previous favourite Peter and Hermine were in the danger zone following particularly underwhelming attempts at plaque-ing.
Rowan was "all style and no substance", and rock bottom again.
Surely this week was his week?
Spoilers: it was.
It was sad to see him go. But probably not for Mak, who was probably sitting at home with his feet up, lobbing brioche at the TV.
Star baker this week was Indiana Marc, whose Dharma Wheel Showstopper capped an impressive week.
The bakes
Soda bread. Not one you'll find on our website quite yet. But we do have this delicious recipe for vegan banana bread. It never goes out of style!
Rainbow bagels. Nothing to see here. Move along. To the shops, probably, to buy bagels.
Bread plaque. We like our bread to be plaque-free, thanks.
---
Click here for more delicious recipes from "The People's Friend".
For more on the Great British Bake Off, click the tag below.