Features Sneak Peek: October 17, 2020 Issue
---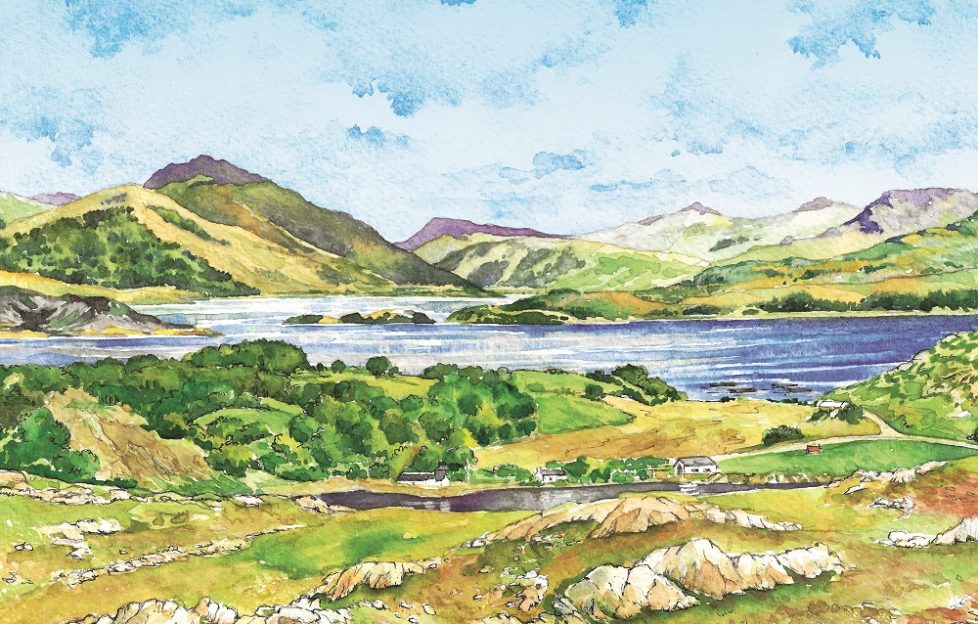 Illustration by DC Thomson Ltd.
Welcome to this week's Features Sneak Peek! Our October 17 issue is filled with wonderful features just for you.
On this week's cover, Willie Shand is following in the footsteps of Queen Victoria, reliving her passion for the Scottish Highlands.
Balmoral Castle in Aberdeenshire has been the Scottish home of the royal family since it was purchased for Queen Victoria in 1842. And she certainly made the most of this second home, frequently travelling to Balmoral and beyond.
It's not hard to see why Queen Victoria was so infatuated with the Scottish Highlands, as Willie takes a closer look at some of her favourite Scottish destinations.
Read more in this week's issue.
"Ladies Who Punch"
Our Alex spoke to Yasmin Alibhai-Brown about her new book, "Ladies Who Punch". Yasmin's book celebrates 50 trail-blazing women from various walks of life.
From Mary Shelley to Joan Collins, Yasmin said the only difficulty in writing her book was narrowing down the selection of women to a mere 50.
Find out more about how she made her selection in this week's issue.
Dogs With Jobs
It's time for the next instalment of Dog With Jobs! And this week's featured pup, English springer Freya the Bio Detection dog, is not to be missed.
Freya's career is a specialised one. She has been trained to sniff out various diseases to expand the world of diagnosis.
Dogs such as Freya are able to identify traces of odour at concentrations as small as one part per trillion: the equivalent of one teaspoon of sugar in two Olympic-size swimming pools.
A homespun heroine
Charlotte Lauder looks back on the life of Hallie Quinn Brown, an African American activist, educator and writer, and friend of "The People's Friend".
Hallie came to know "Friend" editor Andrew Stewart in 1896 while visiting Dundee.
She certainly left her mark on Dundee, co-establishing the inaugural meeting of the Dundee Women's Liberal Association.
Read more in this week's issue.
Autumn baking
It's getting colder outside, and it's certainly time for comfort food!
In this week's cookery, we have a selection of cake recipes to try. We love this Blueberry Traybake with Orange Cream and Cheese Frosting.
We also have Coconut Cake, Mini Raspberry and Chocolate Nests, and much more.
Elsewhere in this week's issue: join in our latest Talking Point, hear from Iain Gray about the wedding-day speech he never thought he'd deliver, and much more.
---
If you can't get to the shops just now for your "Friend", subscribe now by clicking here. This will mean your "Friend" will come straight to your doorstep! 
You can also take out a digital subscription, meaning your issue will come straight to your computer, tablet or phone! And it's great value for money. Click here for more details.