Craft Preview: October 24, 2020 Issue
---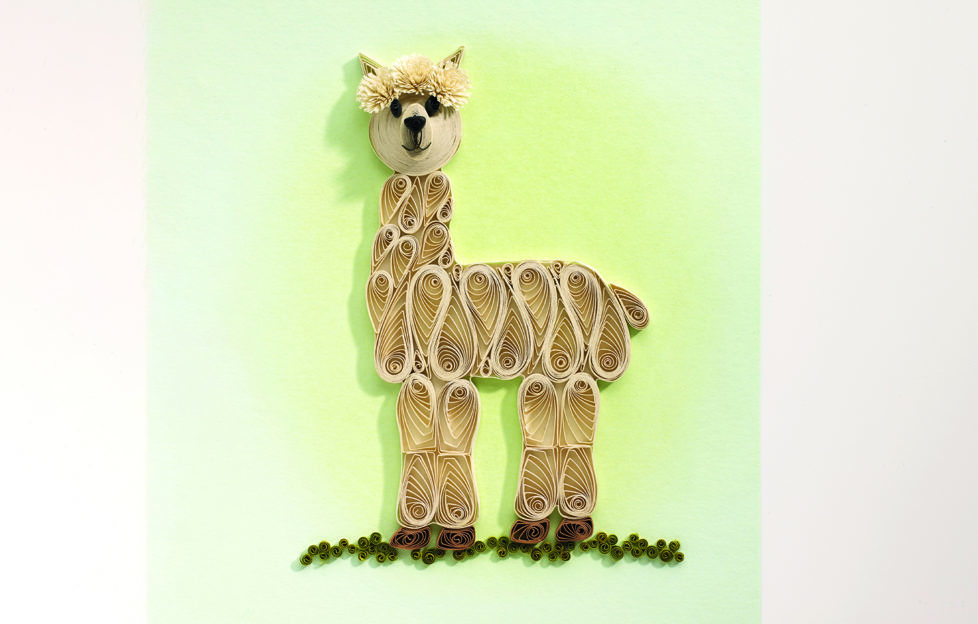 Photograph courtesy of Search Press.
This lovely alpaca certainly brightens up our craft preview this week.
You can create the cheeky chap using basic quilling techniques.
You will need quilling strips, a quilling tool and glue plus a board and some pastel chalk to colour in the background. Get these from local craft shops or online.
We take you through every step of making the alpaca, which features coils, petals and fringed flowers. Once all the elements are ready, it is simply a case of sticking everything down in place and adding the features.
If you enjoy working our alpaca and would like to try more, this design is taken from the book "Quilled Animals" by Diane Boden, published by Search Press. You can order it from www.searchpress.co.uk.
Quilling is a fun and inexpensive craft, we hope you have fun giving it a go! 
---
Craft preview piqued your interest? Click here for more great craft content, including DIY face masks and a quick and easy pouffe project.
Or you can subscribe to "The People's Friend" here. That way you'll never miss another one of our great patterns and projects!
A digital subscription means you can download every issue straight to your laptop, tablet or phone. Try it today.