Features Sneak Peek: October 24 Issue
---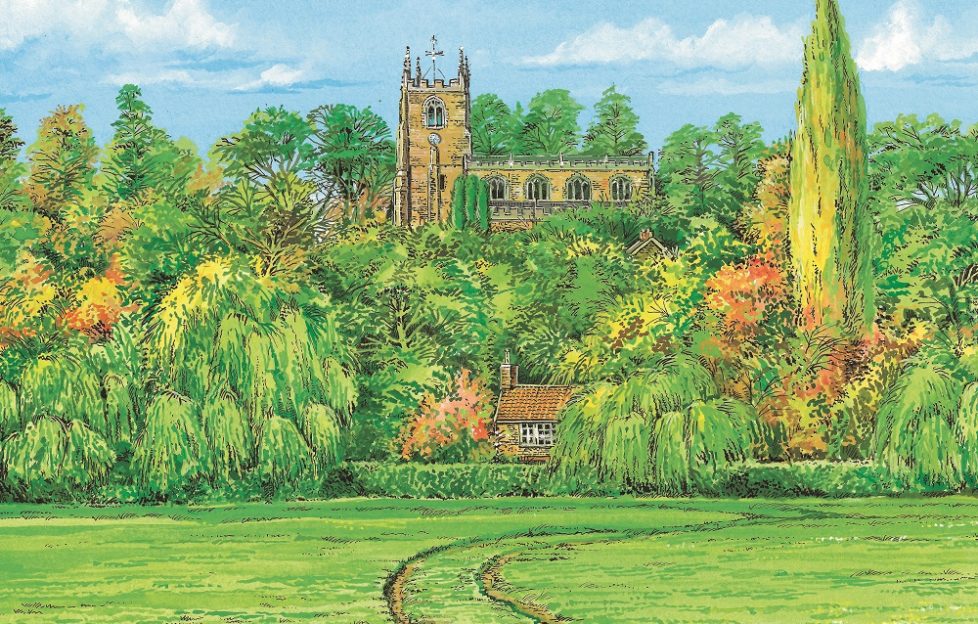 Illustration by DC Thomson Ltd.
No matter how your week is going so far, it's about to get a lot better: a new issue of  the "Friend" hits the shelves tomorrow!
On this week's cover, Neil McAllister has been exploring Lincolnshire.
The stunning countryside which makes up the Lincolnshire Wolds has been an Area of Outstanding Natural Beauty since in 1973. Formerly one of the most densely populated areas of England, this unspoiled landscape now oozes tranquillity.
Neil and his wife Hazel take in the beauty and the rich history of the area. The WWII airfields in Lincolnshire, including Caistor, Ludford Magna and Binbrook, have a family connection for Hazel, with her uncle having been part of the air crew there.
Read more in this week's issue.
Poetic Prescriptions
We spoke to Deborah Alma, founder of the world's first Poetry Pharmacy.
Based in Shropshire, this pharmacy has the right medicine for any and all emotional ailments.
Learn more about Deborah's career as an "emergency poet" and how she prescribes poetry in this week's issue.
Close-knit Friends
Many readers will have spotted our recent "Close Knit Friends" campaign on social media in the past weeks. With your help, we yarn bombed an entire bus which proceeded to tour around the UK!
Our Alex gives us the lowdown on the bus's journey across the country, and the wonderful reaction we got from the public.
The Little Princess Trust
Sally Jenkins spoke to the lovely people at the Little Princess Trust, a charity which provides support for young people experiencing hair loss.
The charity both encourages members of the public to donate hair ,and makes wigs for young people with alopecia or those going through chemotherapy.
Sensational Soups
Just in time for the cold weather, this week's cookery features a selection of hearty soup recipes. We are dying to try out this Smoky California Walnut, Parsnip and Pear Soup.
We also have Mushroom Chilli Broth, Smoky Tomato and Puy Lentil Soup, and more.
Elsewhere in this week's issue: discover 6 good reasons to eat honey, Malcolm Welshman tells us more about moles, Douglas McPherson celebrates the career of Dianna Rigg, and much more.
---
If you can't get to the shops just now for your "Friend", subscribe now by clicking here. This will mean your "Friend" will come straight to your doorstep! 
You can also take out a digital subscription, meaning your issue will come straight to your computer, tablet or phone! And it's great value for money. Click here for more details.