Knitting Preview: November 14, 2020 Issue
---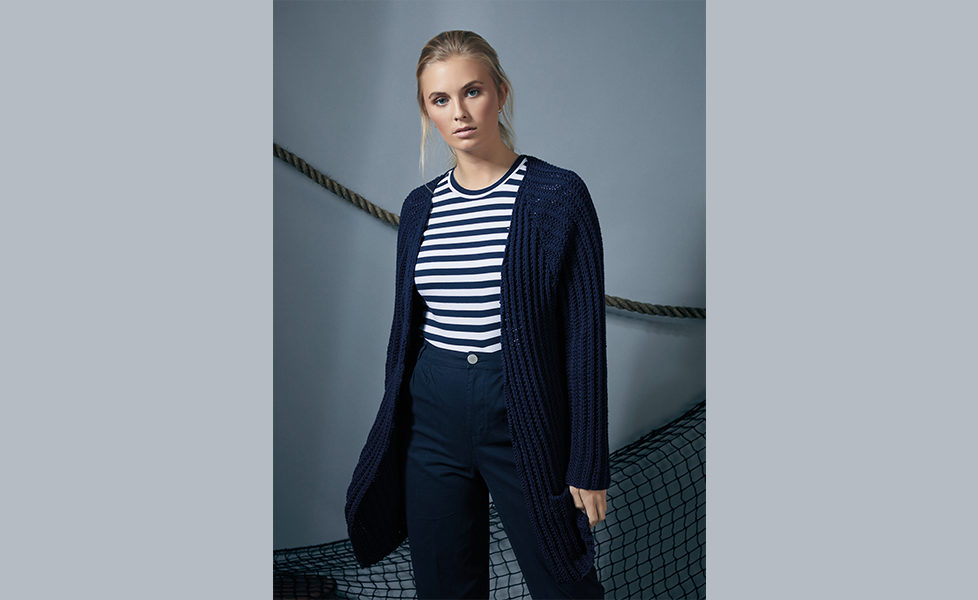 Photograph by Jarek Duk, courtesy of Quail Studio.
Welcome to this week's knitting preview.
You'll find the full pattern for this ribbed cardigan in the November 14 issue of "The People's Friend".
It is flattering in style and comfortable to wear.
We have chosen Rowan Handknit Cotton in Turkish Plum (277) for our ribbed cardigan. This makes it hardwearing and perfect for anyone who cannot wear wool or fluffy yarns.
If you would like to see the range of colours available or find your nearest stockist, visit www.knitrowan.com.
Instructions come in five sizes from 81/86 cm (32/34 ins) to 122/127 cm (48/50 ins). Actual sizes are approx. 13/8 cm (5½/3 ins) larger. We would recommend you work your usual size.
We have graded this design as easy – and it really is simple to do. There are just two rib rows to repeat throughout. Raglan shaping and two patch pockets complete the look.
Finally, if you like a nautical look, this design is taken from the book, "Nautical Knits" published by Quail Studios, price £9.50, and available from all good bookshops and online.
We are delighted with this long and lovely cardigan and hope you will be, too.
---
Knitting preview piqued your interest? Click here for more great craft content, including DIY face masks and a quick and easy pouffe project.
Or you can subscribe to "The People's Friend" here. That way you'll never miss another one of our great patterns and projects!
A digital subscription means you can download every issue straight to your laptop, tablet or phone. Try it today.